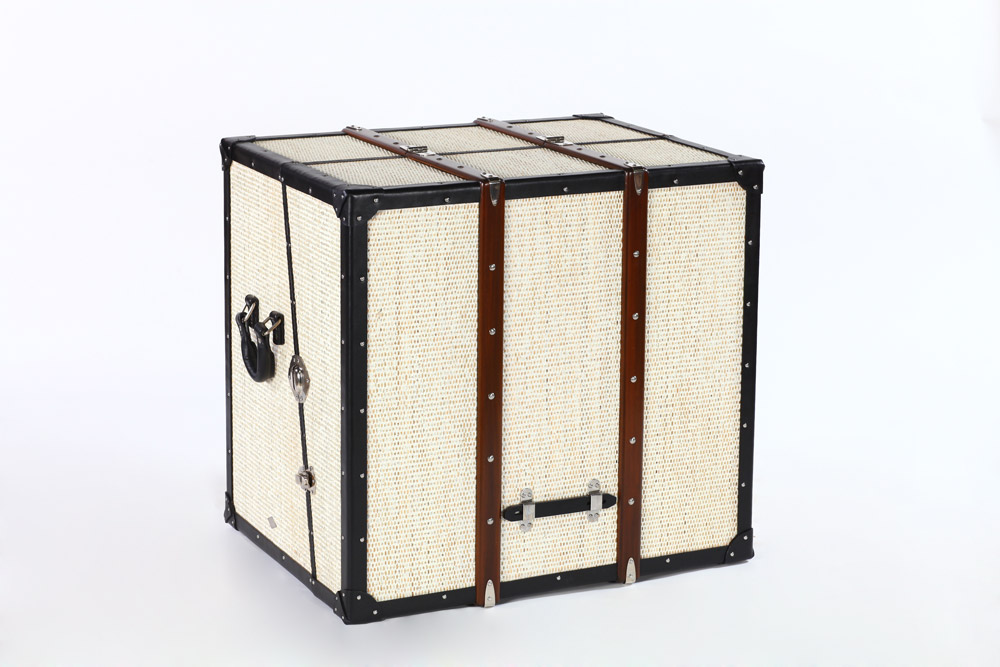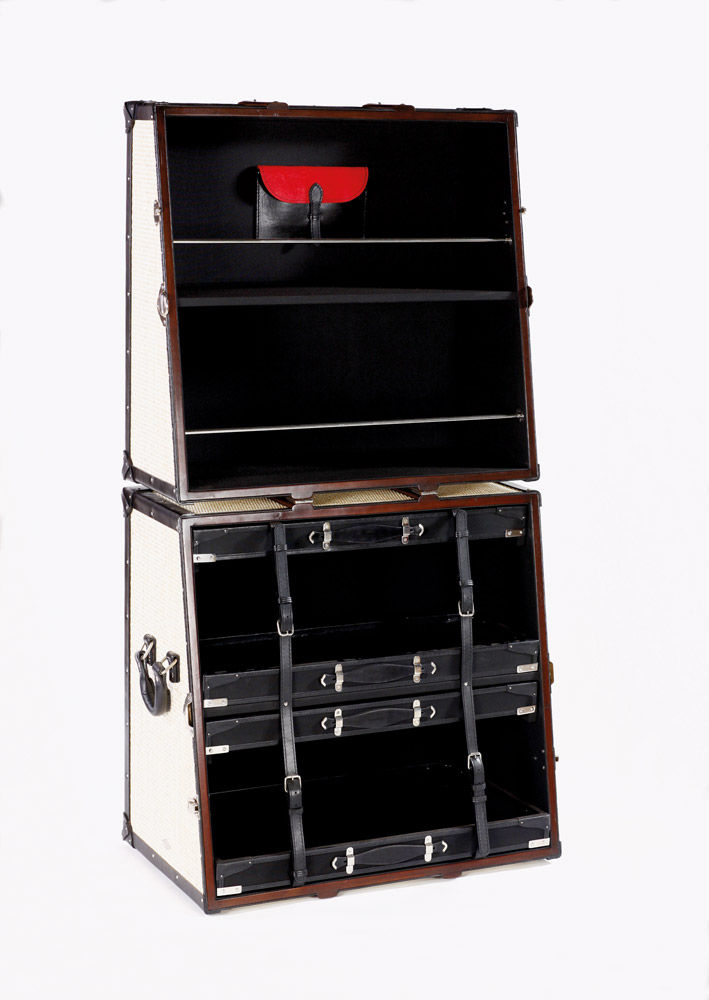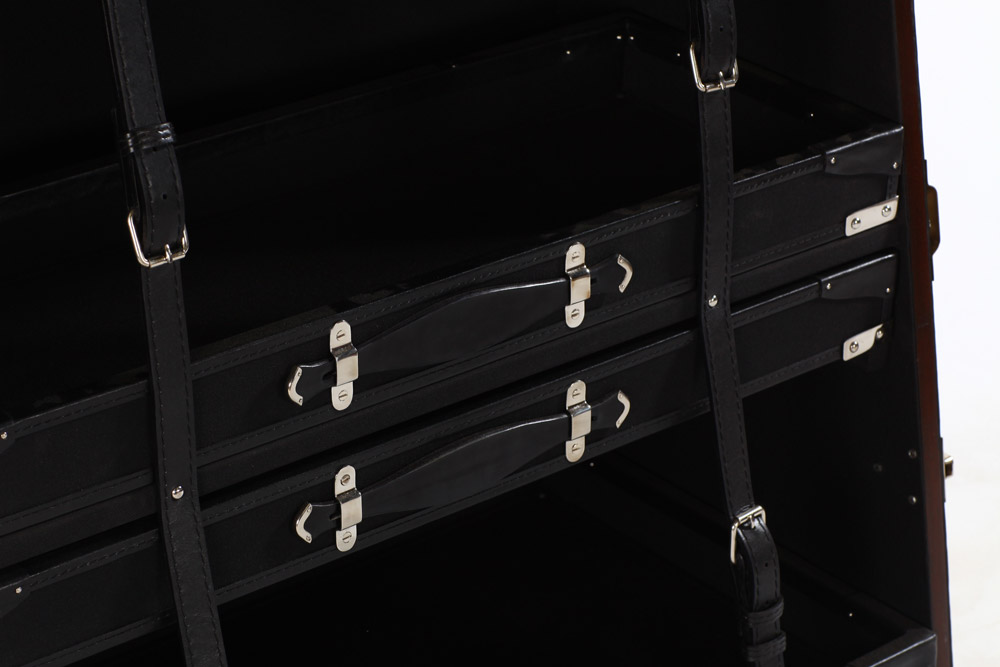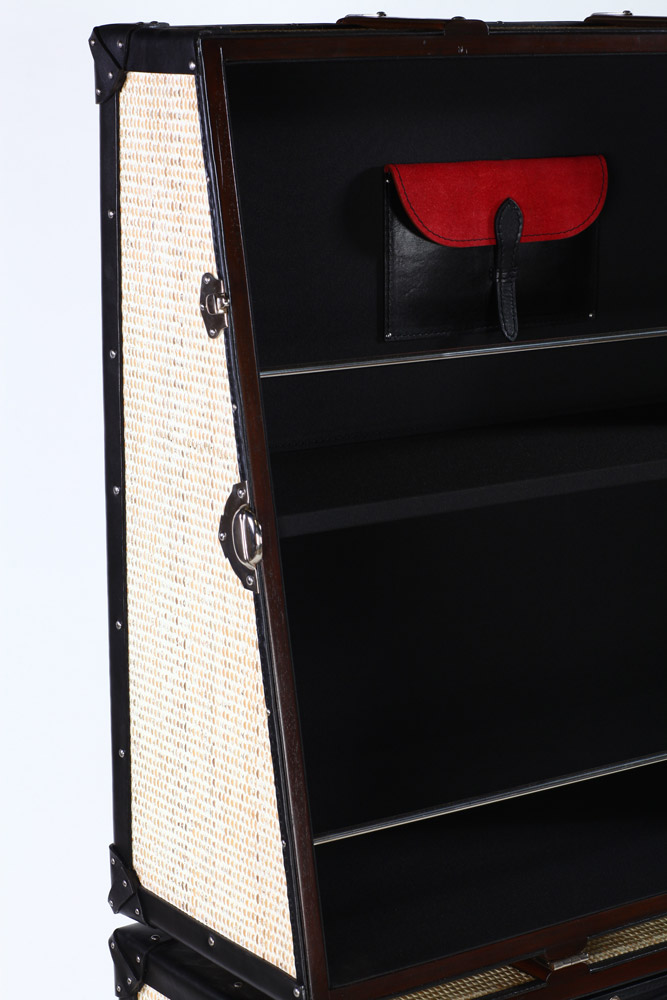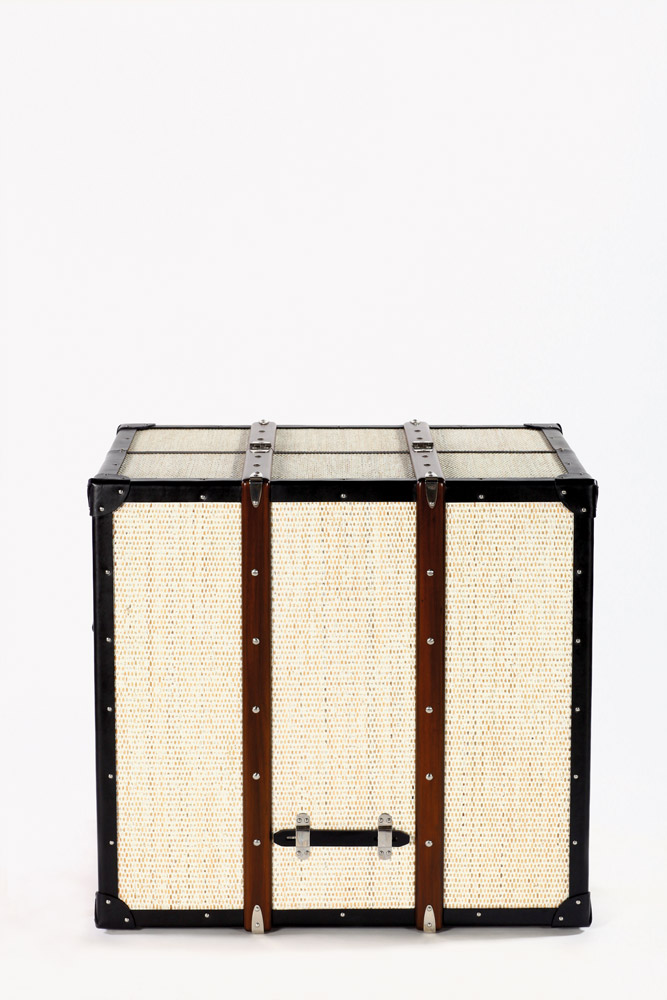 Wooden frame laminated with white wash rattan and black opus leather, dark mahogany finish and nickel details. Interior in black canvas with red suede and 4 removable book trays.
Open: 82 × 16,5–47 × 79 cm
Closed: 64,5 × 83,5 × 159 cm
Order number: 04 AST 0902
The Astaire Library Trunk opens up with a magic word. Easily unfolded, this trunk converts to reveal a complete bookshelf with space for all of your classics. This is a piece with the potential to become the soul of every room.