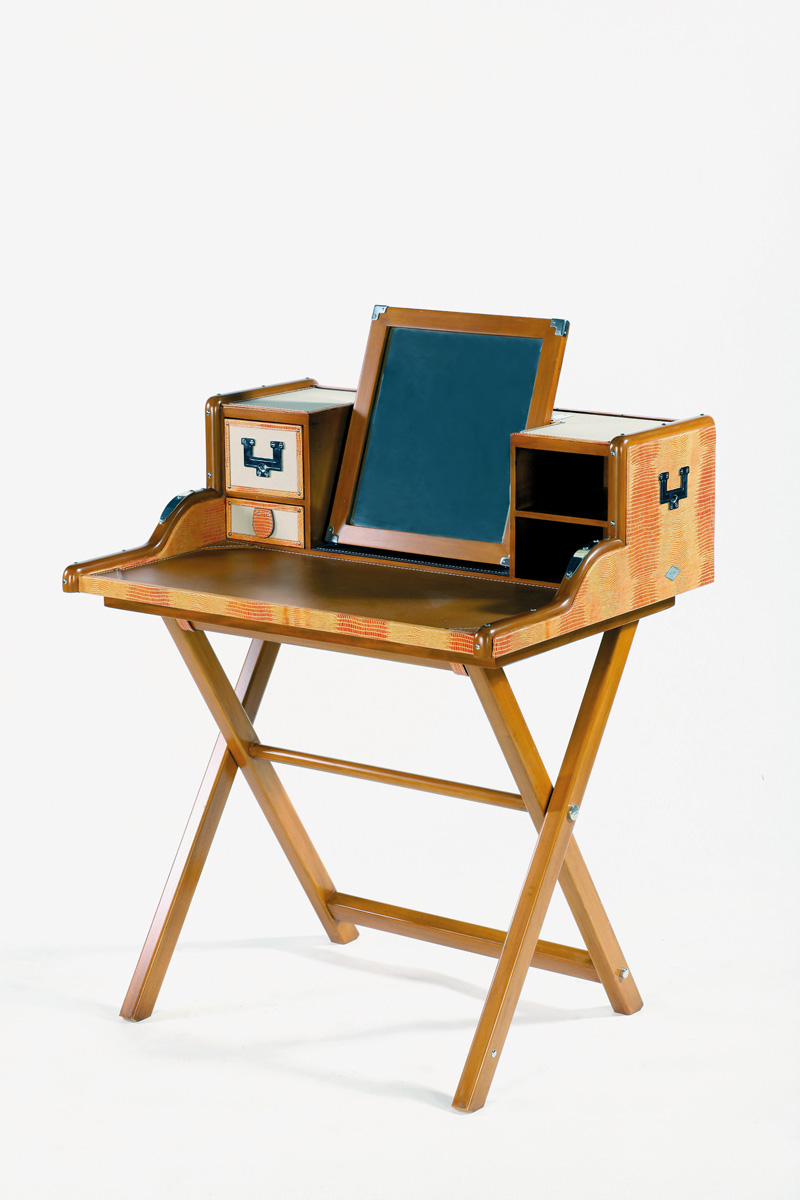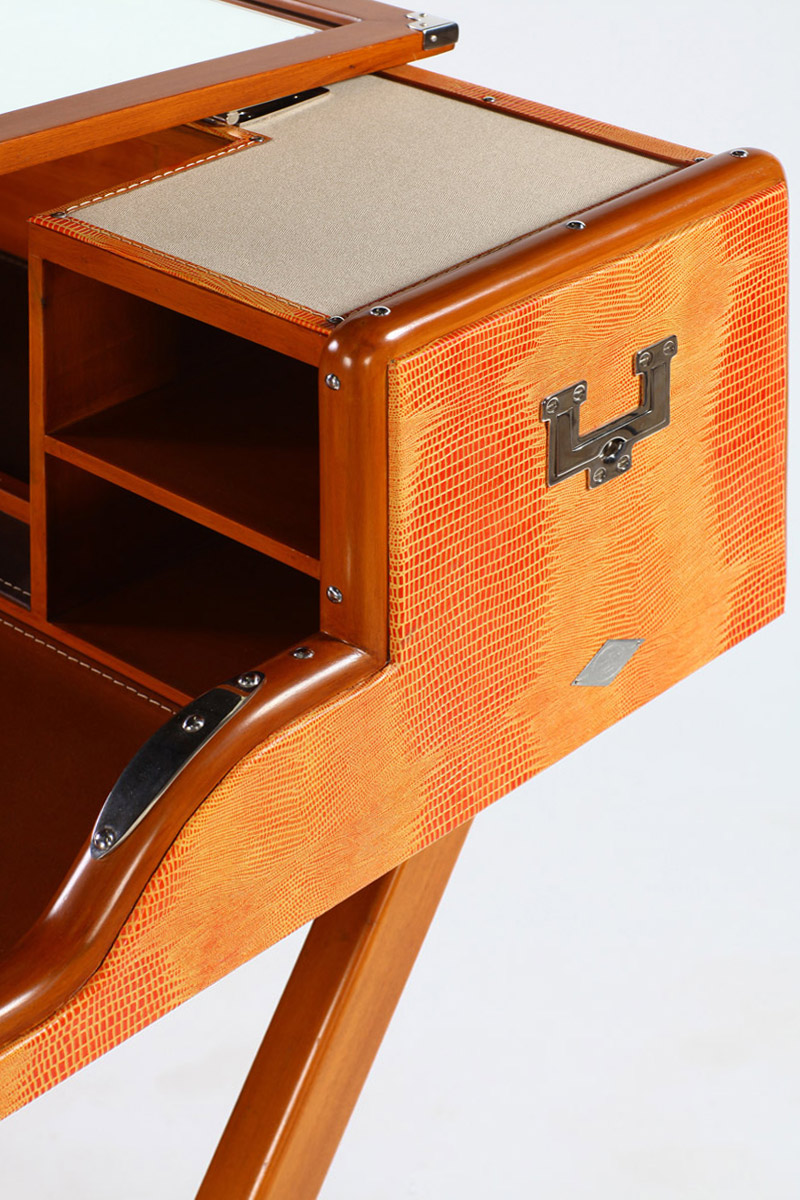 Mahogany laminated with beige canvas, orange lizard print leather and faux leather desktop. Campaign style mahogany trim, mirror and nickel details.
81 × 61 × 100 cm
Order number: 01 TAY 0303
They say that beauty is in the eye of the beholder. When you take your place at the Taylor Vanity Desk, you'll be radiating elegance even before you take that first look in the mirror.