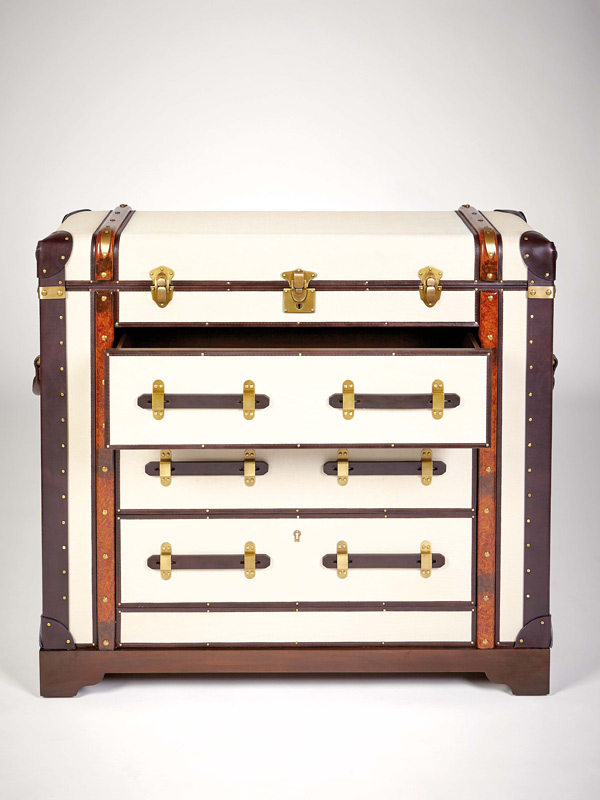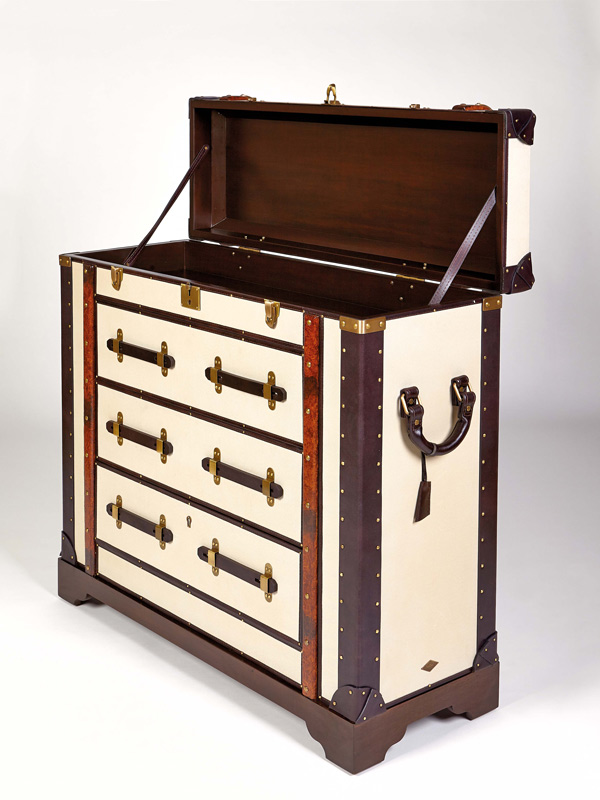 Mahogany in red finish with Campaign style mahogany trim, cow tan leather and nickel details with glass top.
103 × 110 × 40 cm
Order number: 05 BET 0808
Bedroom or living room—good taste isn't restrained by floor plans. The Bette Cabinet is more than a simple storage unit with irresistible charm, it leaves the boundaries of time and space behind.