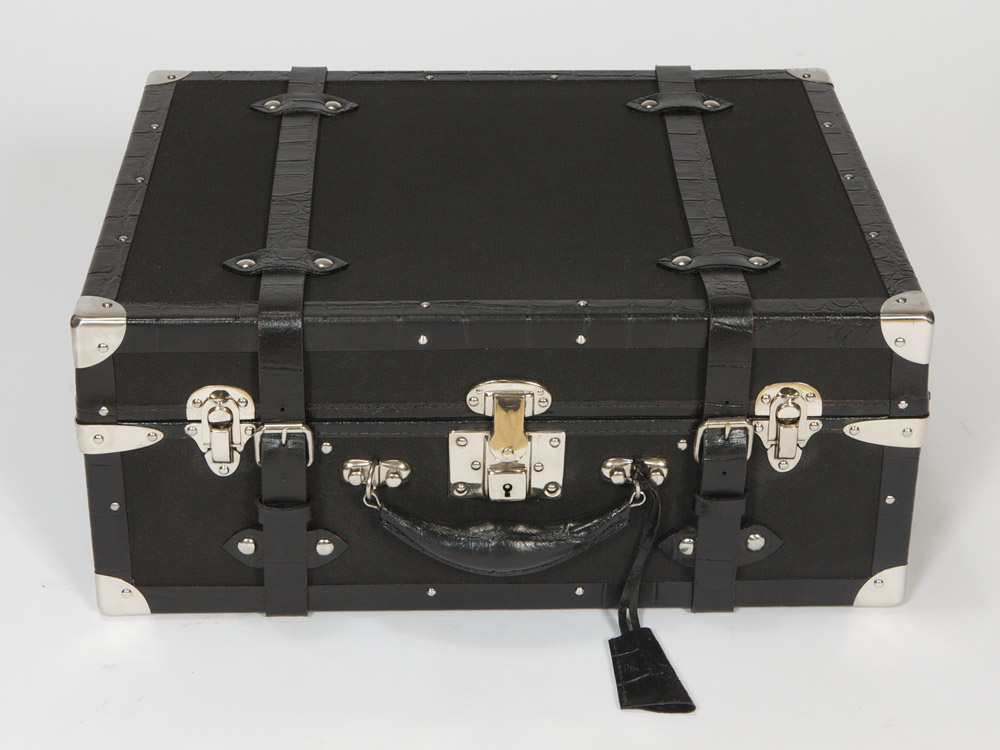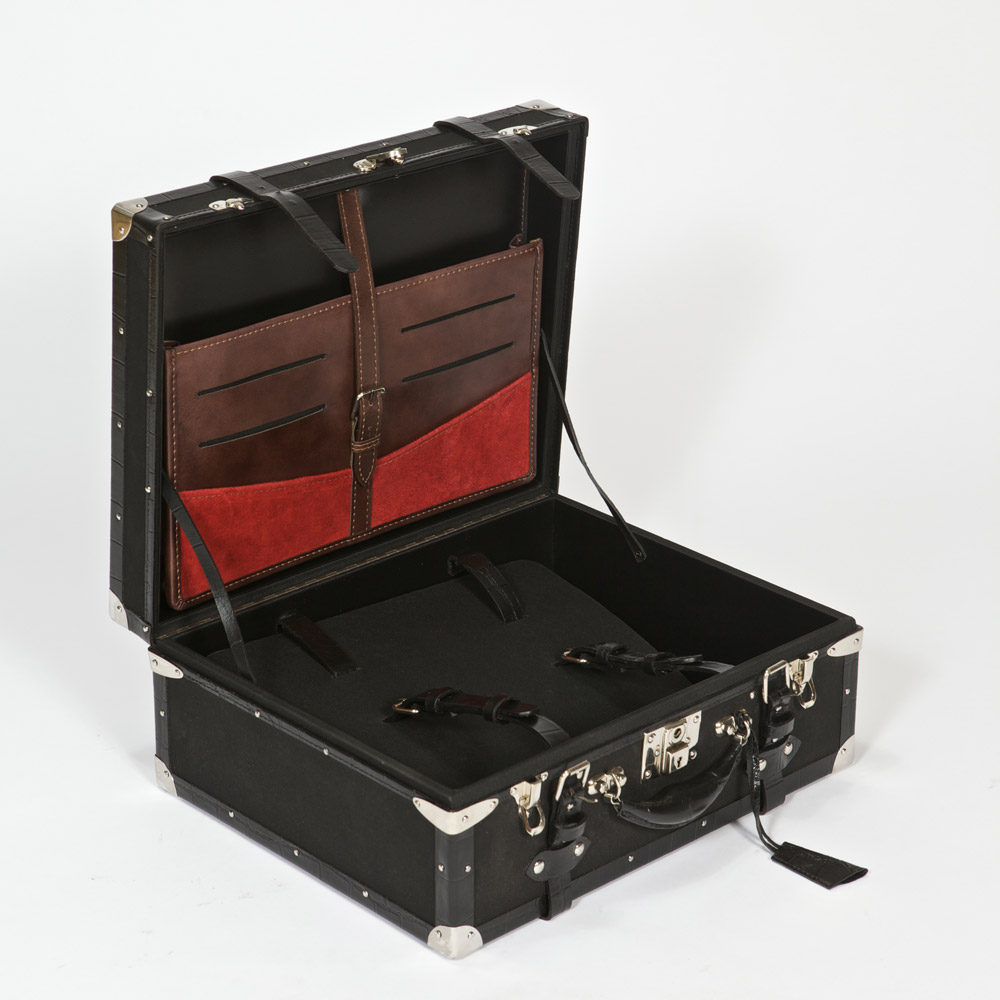 Wooden frame laminated with black canvas with black croc print leather trim and nickel details. Interior with red suede, dark opus and croc print leather.
50 × 40 × 21 cm
Order number: 04 GRE 0801
The Gregory Suitcase was made to be seen. Destined to be better travelled than your average luggage, even if a world tour isn't in your immediate future, it will travel from one generation to the next with ease.
Related items