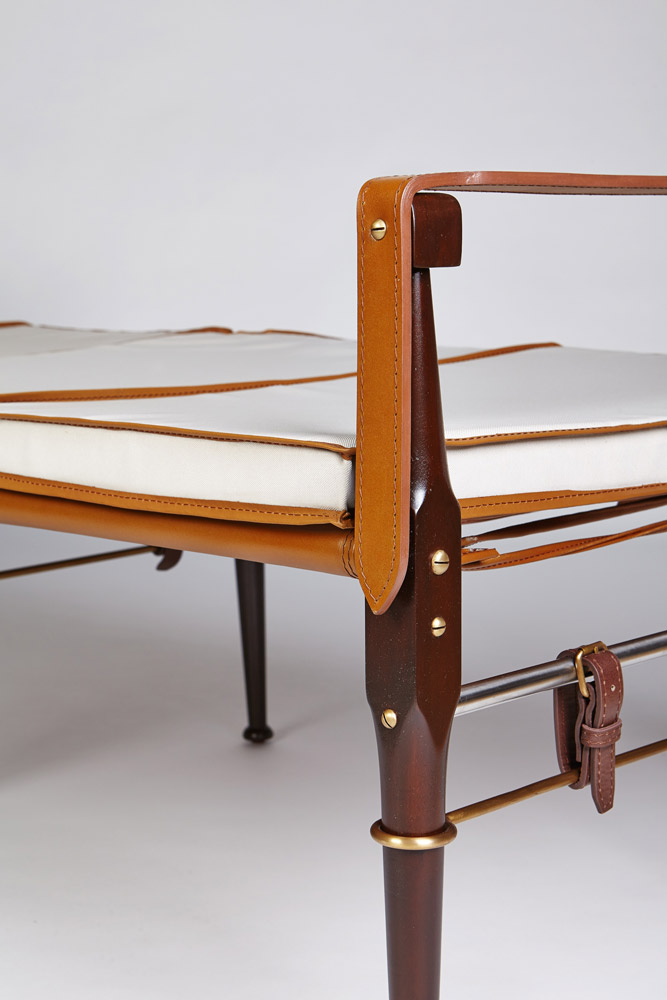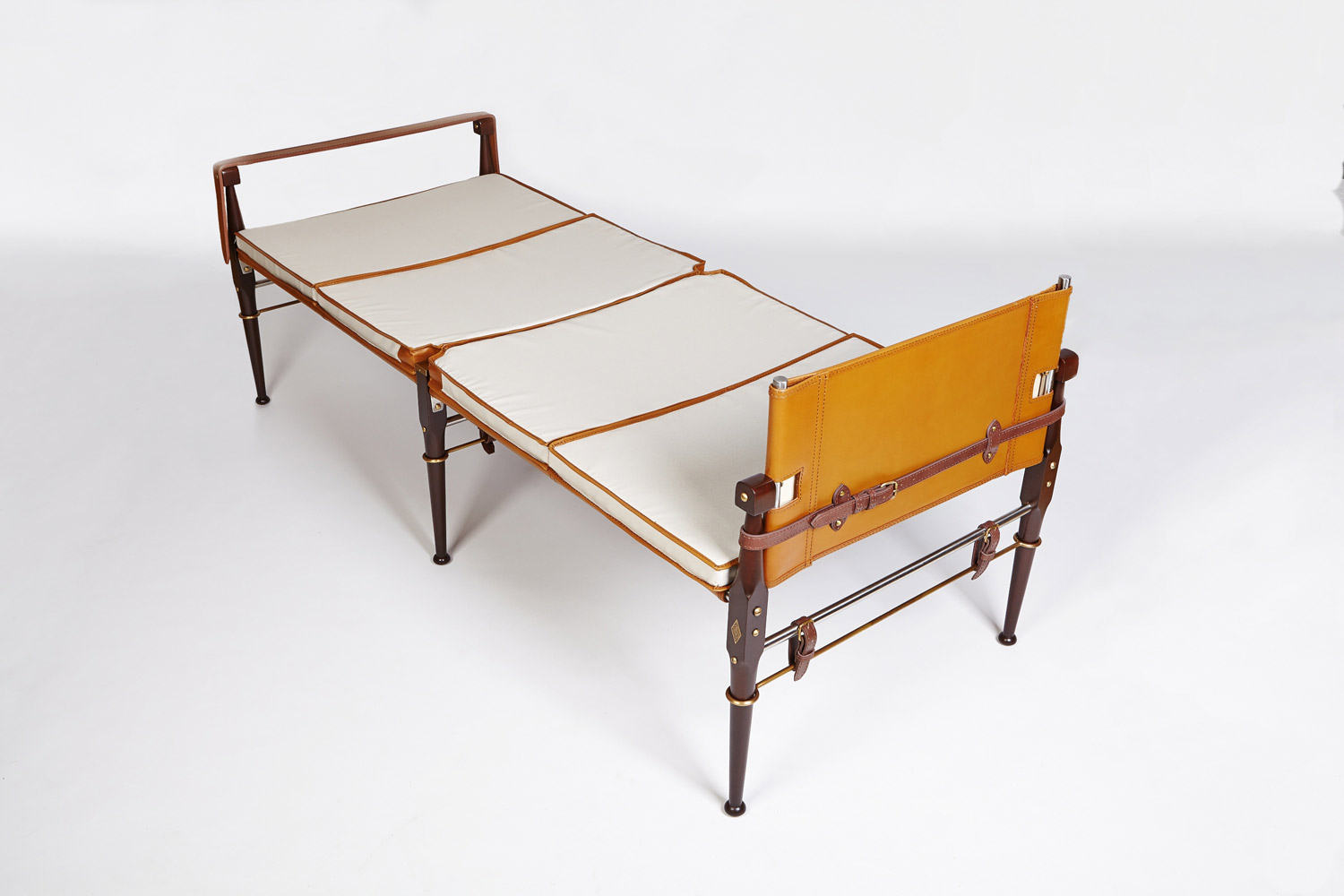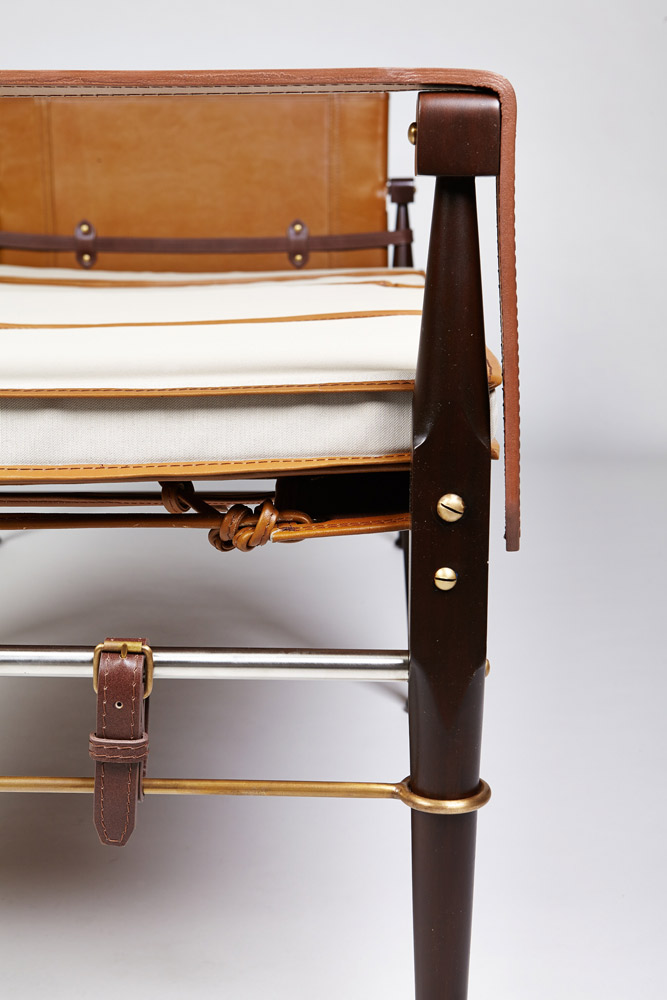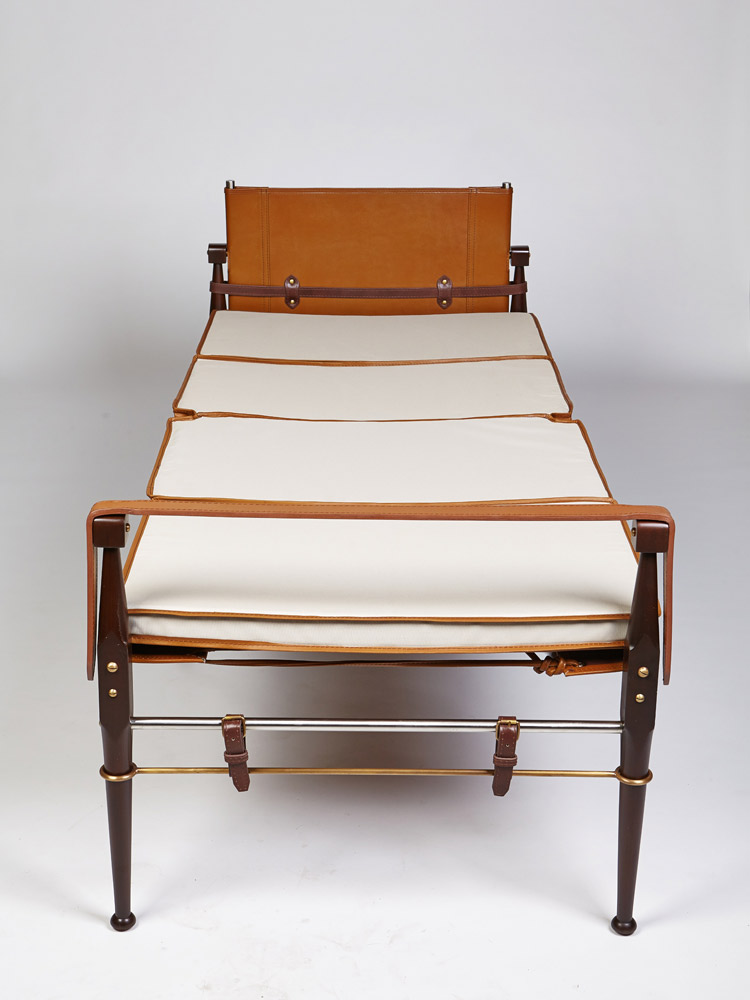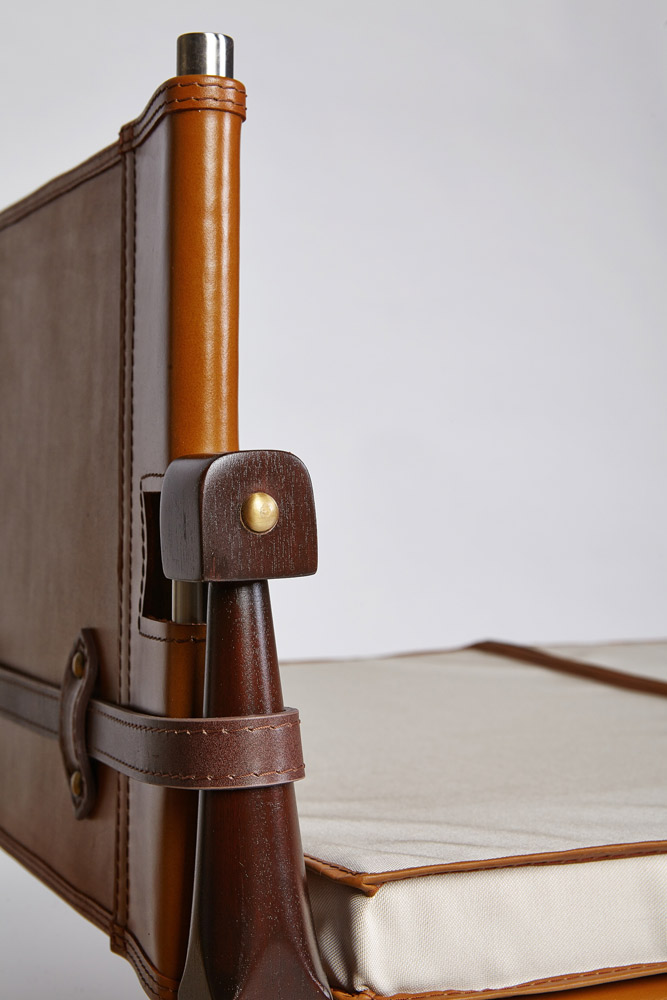 Wooden and metal frame with cow tan and dark brown opus leather details. Polished brass details. Mattress in beige canvas with cow tan leather details.
205 × 83 × 84 cm
Order number: 06 WAY 0115
Easily pulled out and set up when the occasion arrises, with the Wayne Camp Bed you're prepared for everything—and everyone. This is a folding cot that's lived through adventures you can only imagine.