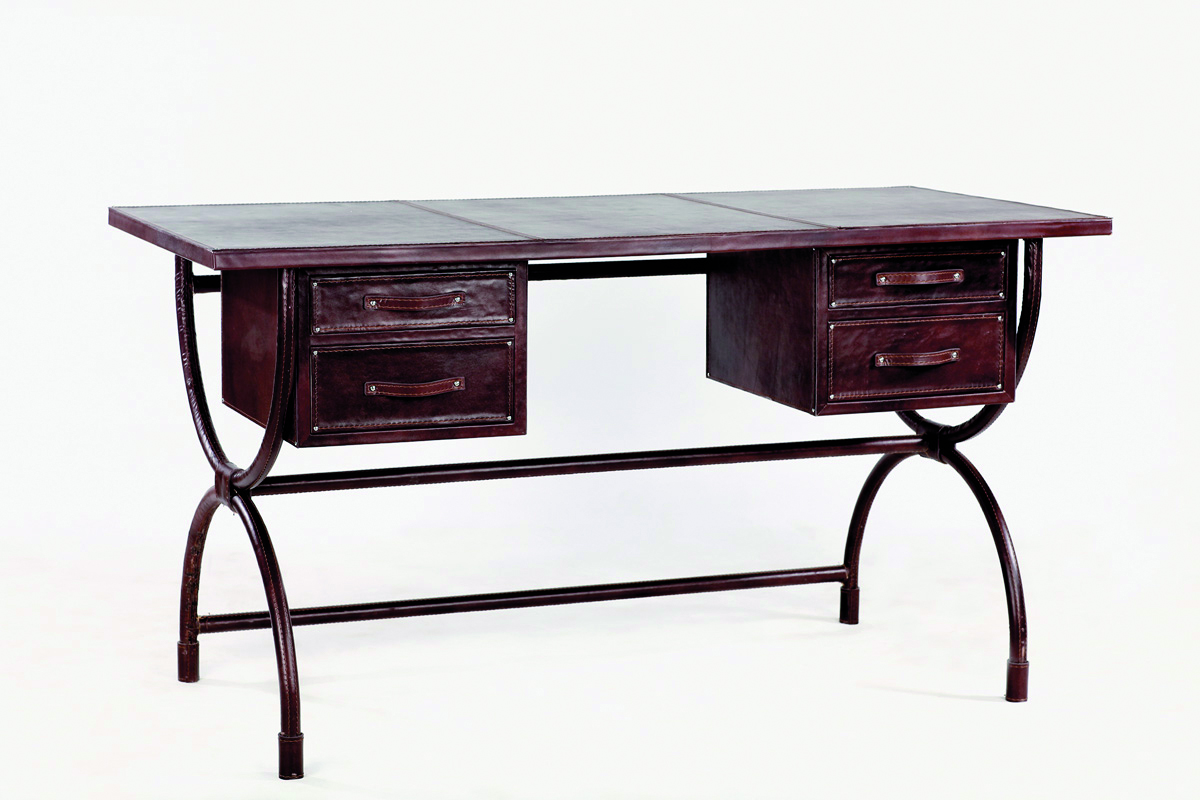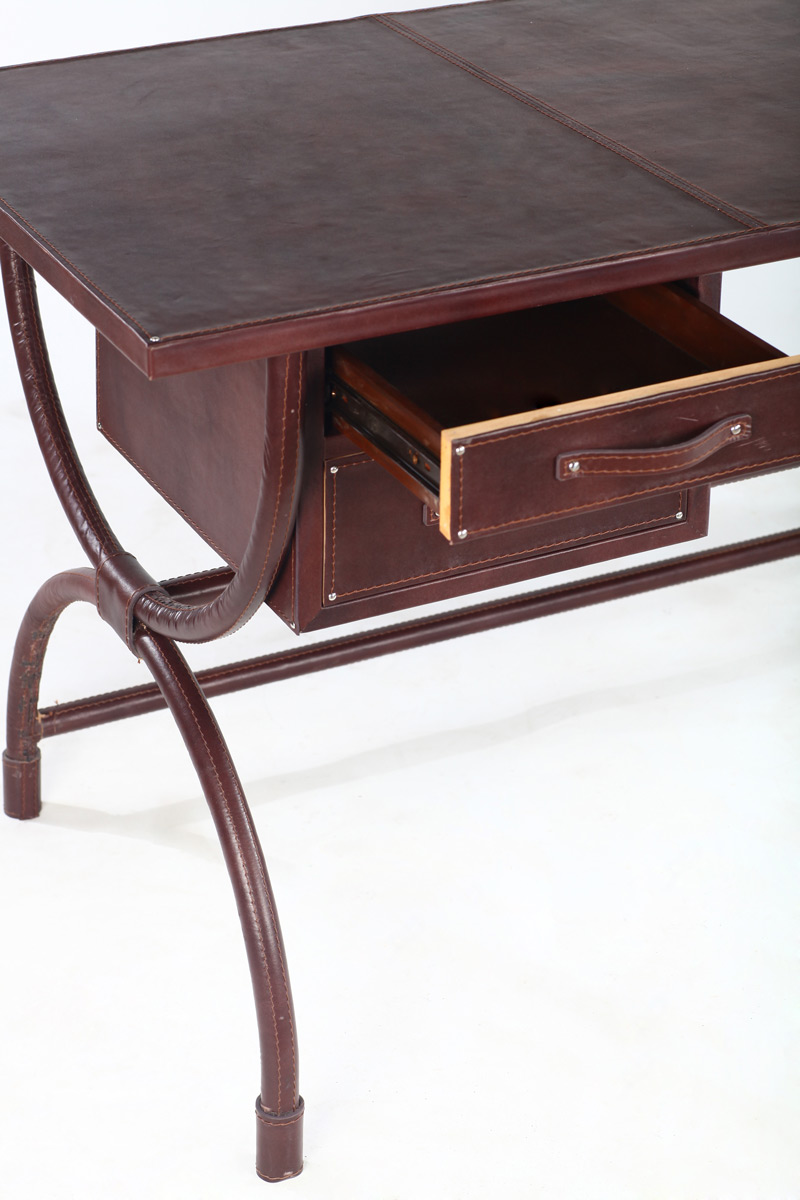 Round metal base, wooden frame laminated with dark brown opus leather, brass details and mahogany finish inside. Matching chair available.
142 × 66 × 77 cm
Order number: 01 TUR 0410
If you can't work at the Turner Desk, you only have yourself to blame. Unless, of course, it's because the flawless design and intriguing material mix of leather and mahogany was simply too distracting.