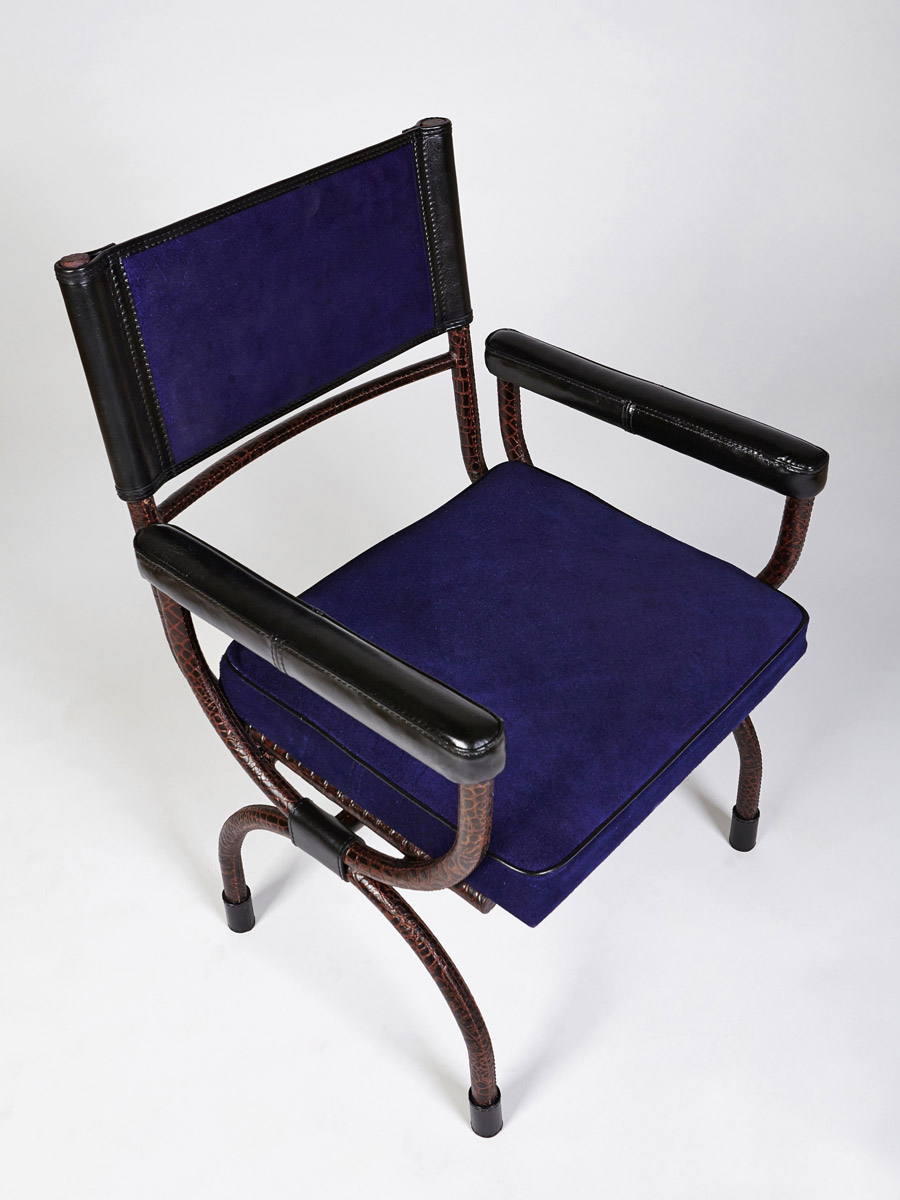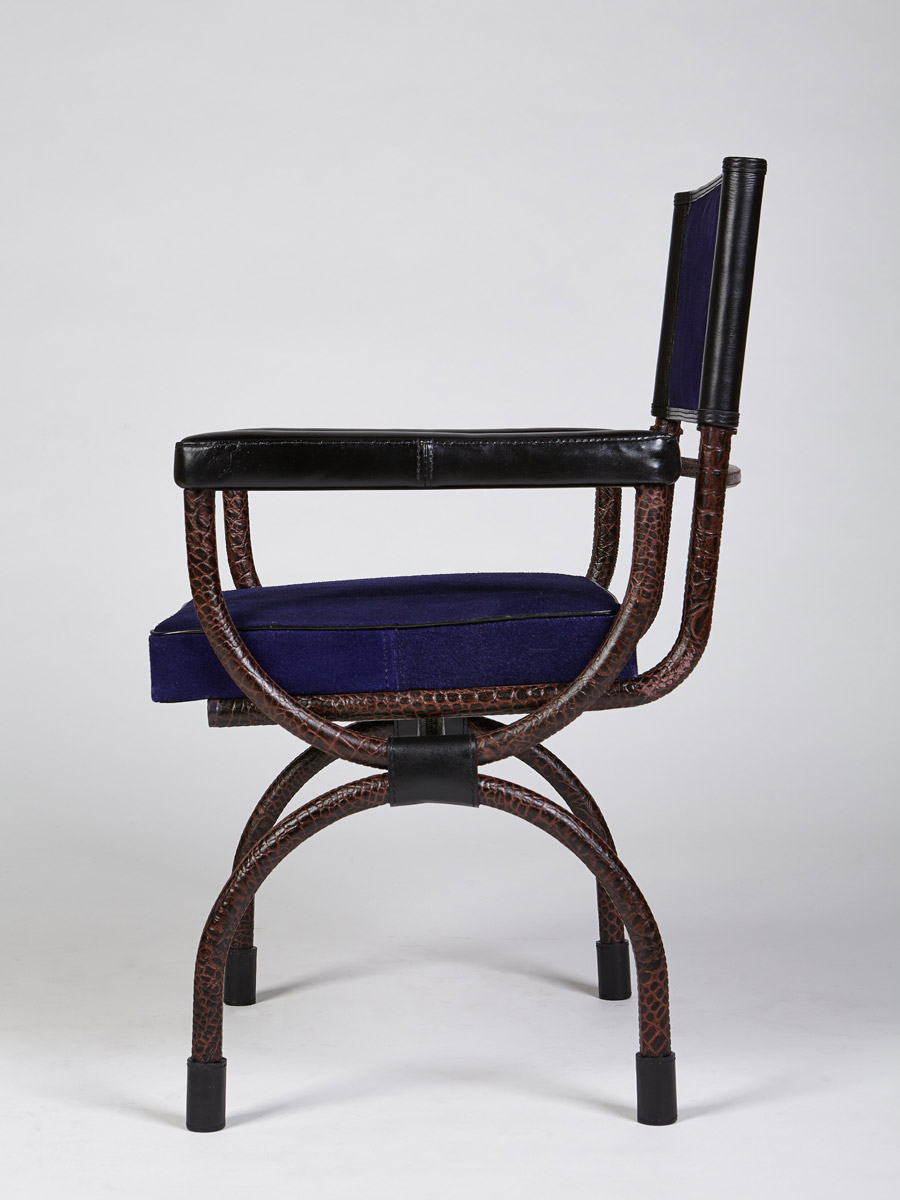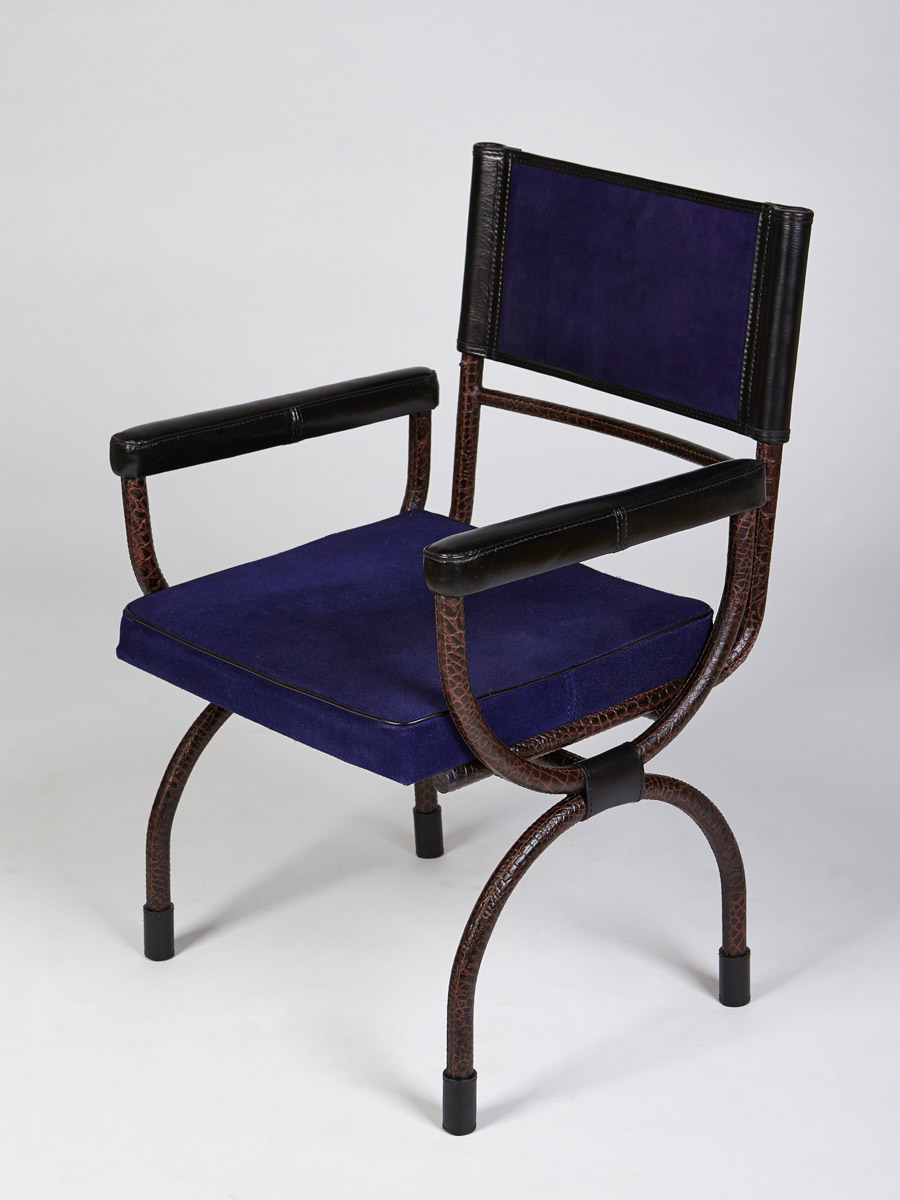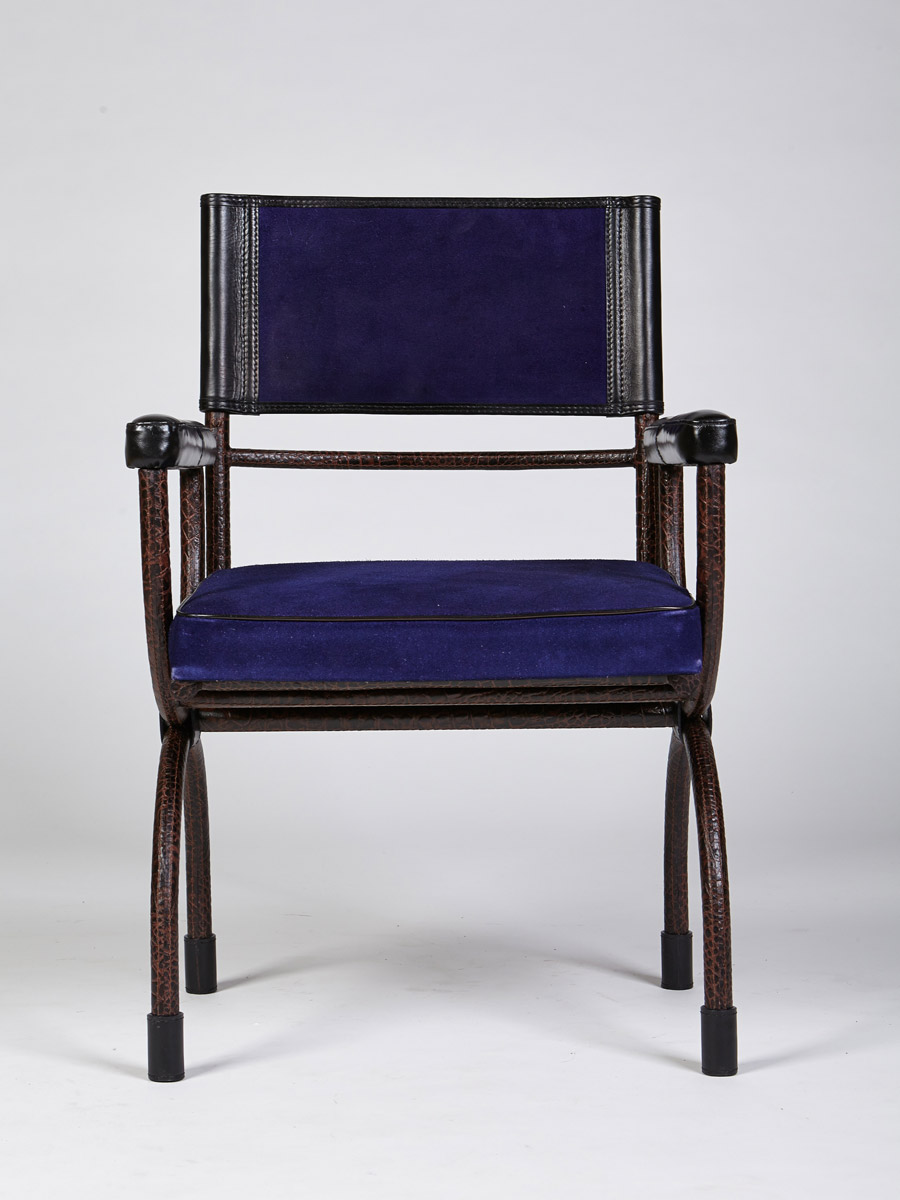 Round metal base, wooden frame laminated with purple suede, black opus leather armrests and red croc print leather frame.
60 × 62 × 91  cm
Order number: 03 AST 0206
The Astor Chair doesn't simply accentuate the character of anyone who graces its seat—it elevates them to a whole new level. Spend the coming decades floating in another dimension of wondrous comfort.