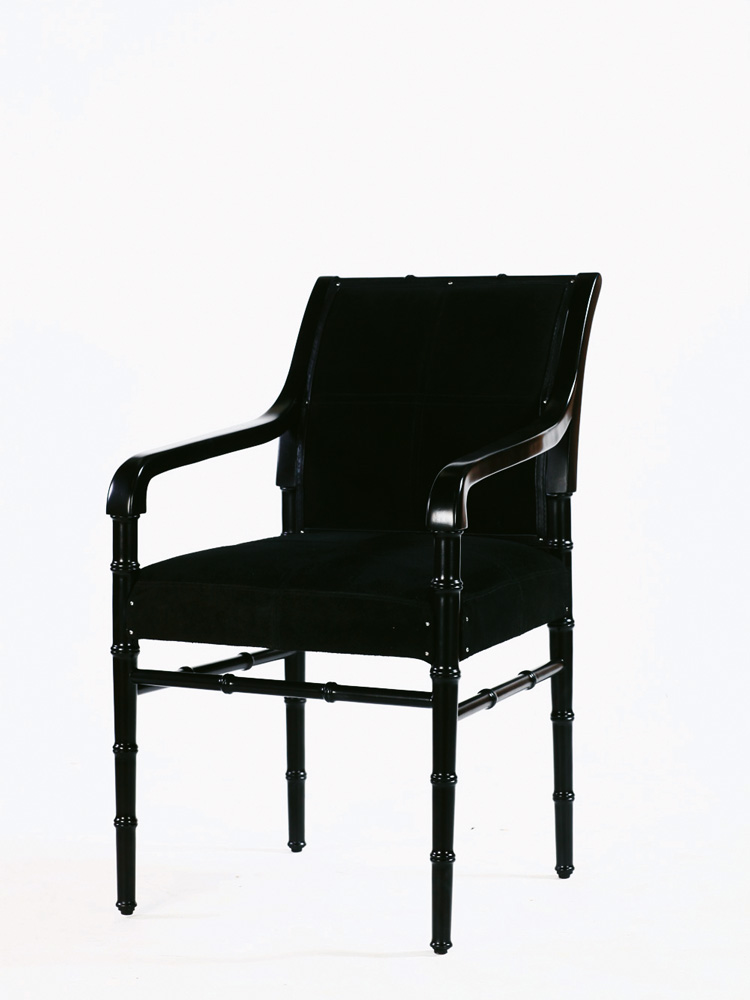 Mahogany with black suede and black opus leather trim. Wooden legs and armrests in black bamboo look.
55 × 63 × 90 cm
Order number: 03 BEA 0201
It's hard to beat the classic elegance of the Bennett Arm Chair. Not only does it pair beautifully with any style of furnishings, it does it with unparalleled flair.