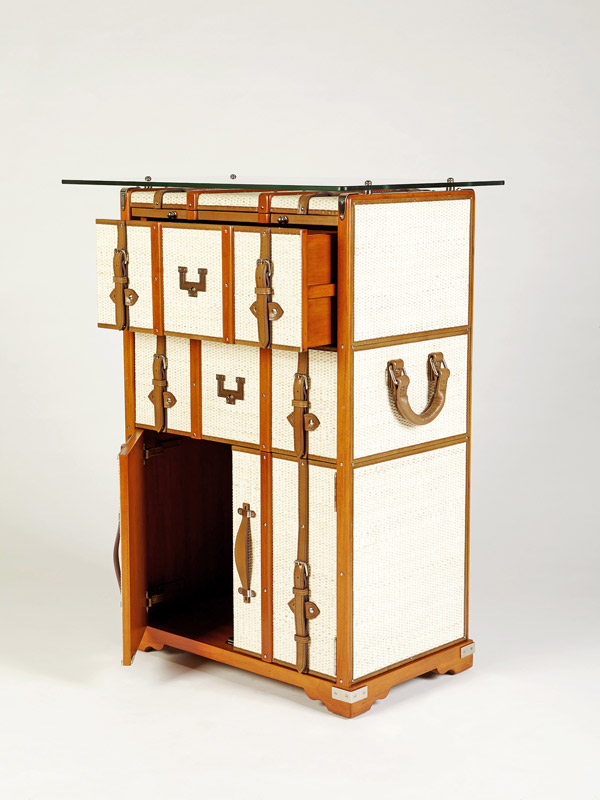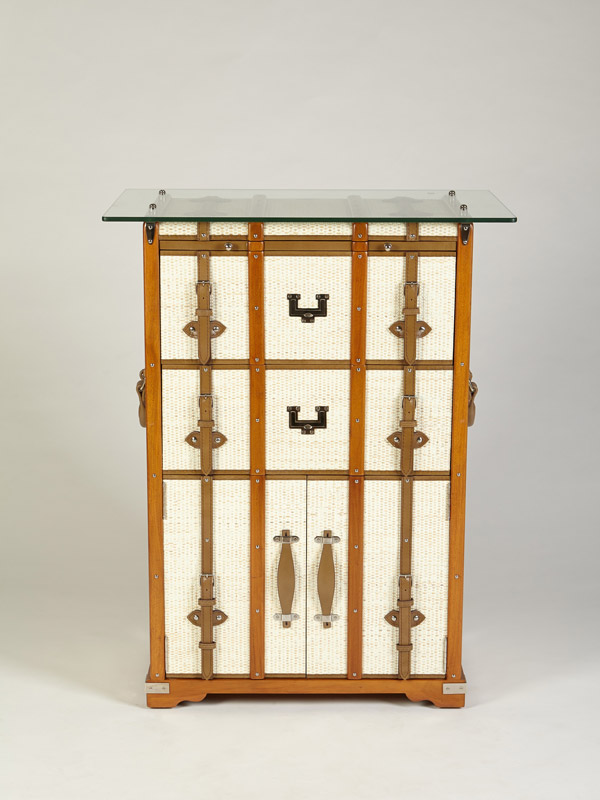 Wooden frame laminated with white wash rattan, mahogany trim, cow tan leather and nickel details with glass top.
72 × 44 × 110 cm
Order number: 04 MAR 0902
The Marlowe Bar Trunk certainly isn't lacking in creativity. A dazzlingly timeless piece that offers space for any number of exotic spirits—and perhaps a bit of champagne—your best bottles and glasses will naturally assume their rightful place atop its glass plate display.