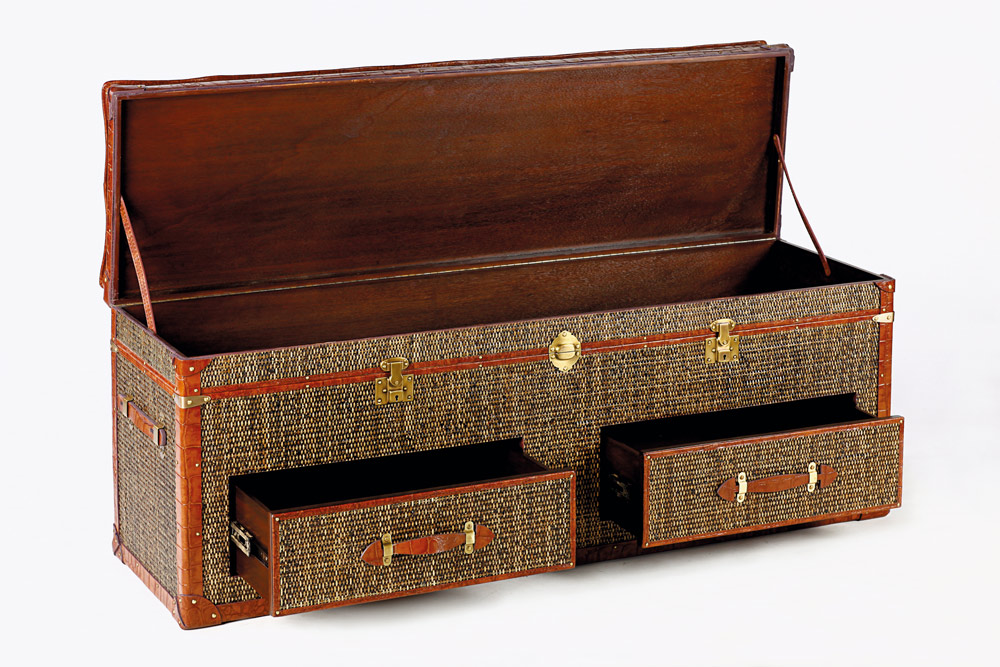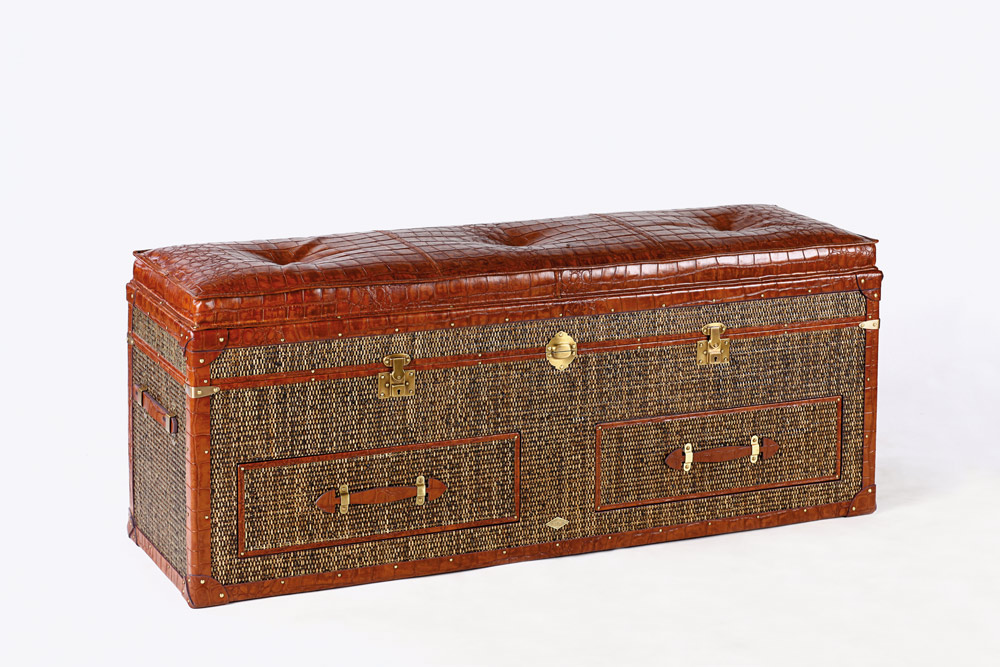 Wooden frame laminated with tiger eye rattan, brown croc print leather and polished brass details. Dark mahogany finish inside.
140 × 41 × 57 cm
Order number: 05 LUC 0912
The sturdy Lucille Bed Bench is a dream in rattan and leather. More than a place to stow away extra pillows or shoes in luxurious style, the Lucille will become your favorite place to take a quick rest—whether it's for a few hours, or a couple decades.