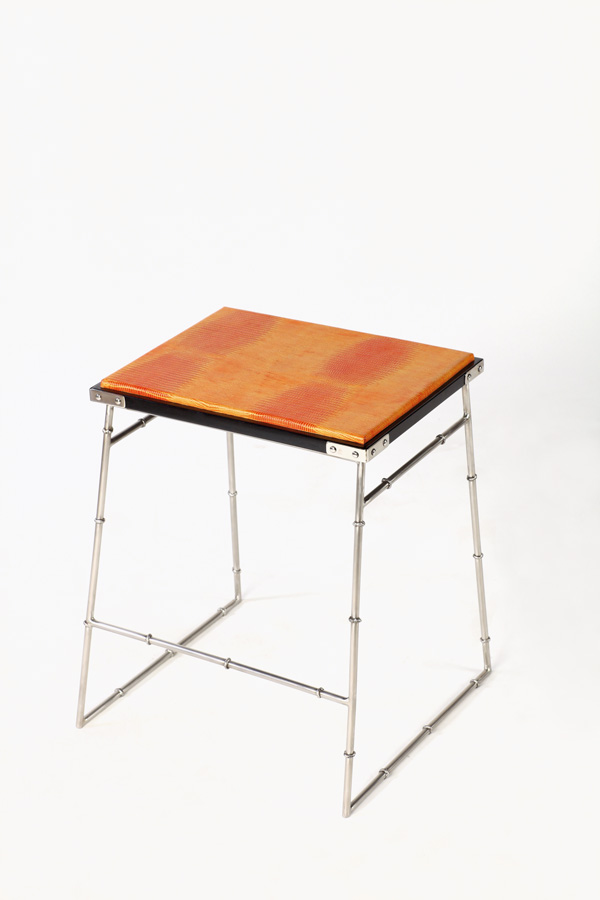 Stainless steel frame, orange and yellow lizard print leather with black wood finish details.
S: 42 × 40 × 49 cm, M: 49 × 49 × 56 cm, L: 60 × 60 × 63 cm
Order number: 02 CAP 030318
All good things come in threes—it's one of the oldest principles, and also the number of the Capra Nesting Tables. Simply placed within each other to save precious floor space, they can be pulled out just as easily to cater for almost any number of guests and almost any occasion.