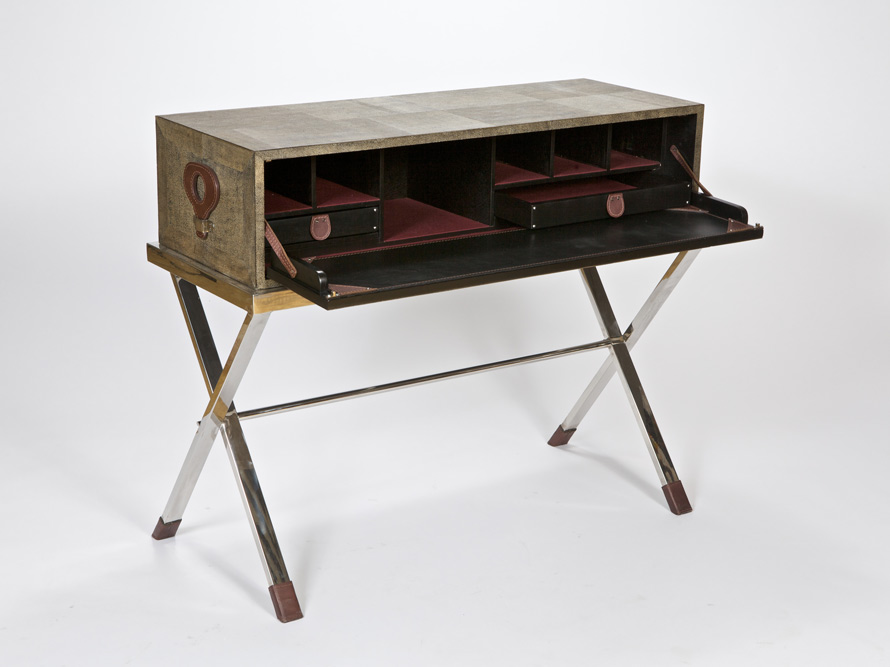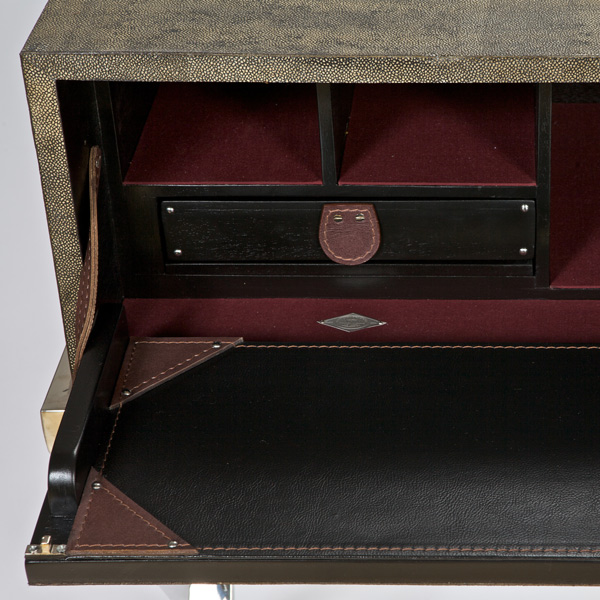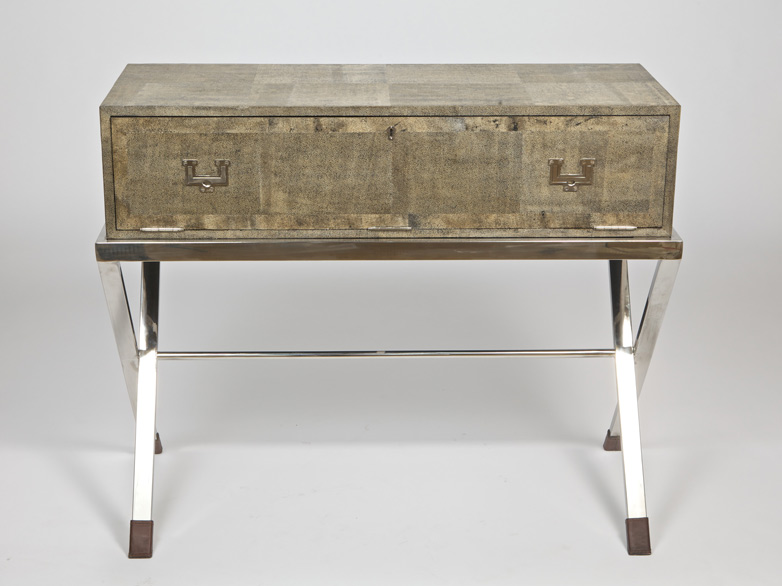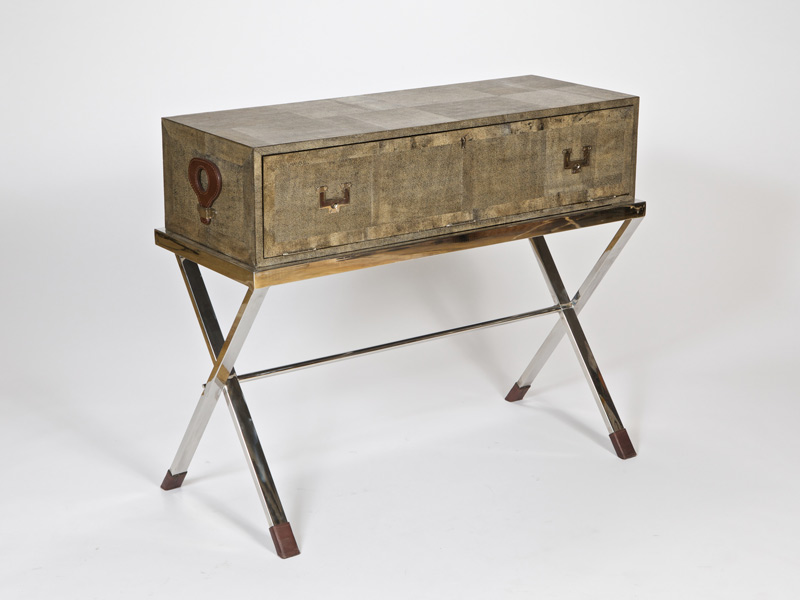 Wooden frame laminated with grey stingray print distress leather and polished stainless steel base with brown faux leather. Interior with red canvas and black opus leather. Cow tan leather and nickel details.
110 × 44 × 91 cm
Order number: 01 FON 1407
Cultural. Classic. Console. The Fonda Console Table brings everything to the room that you'd expect from a timeless piece of furniture: style, storage space, and seamless strength.