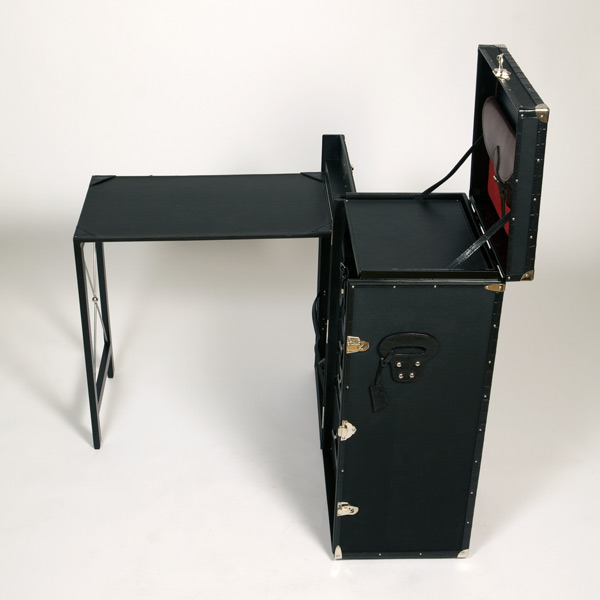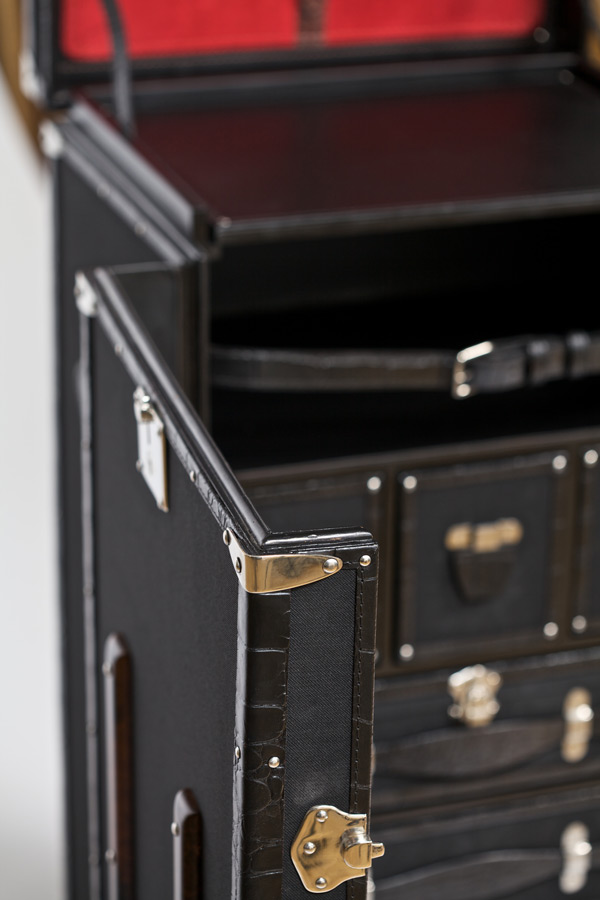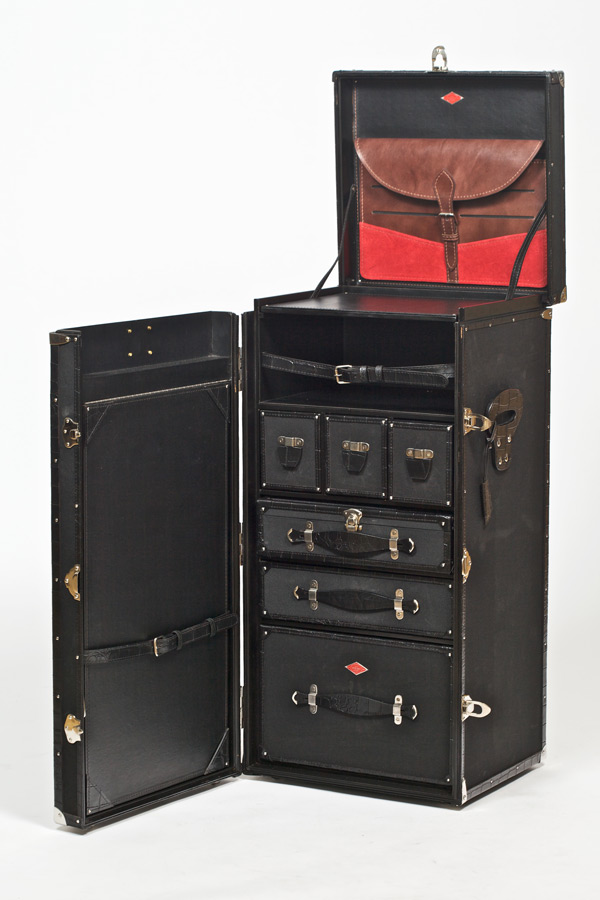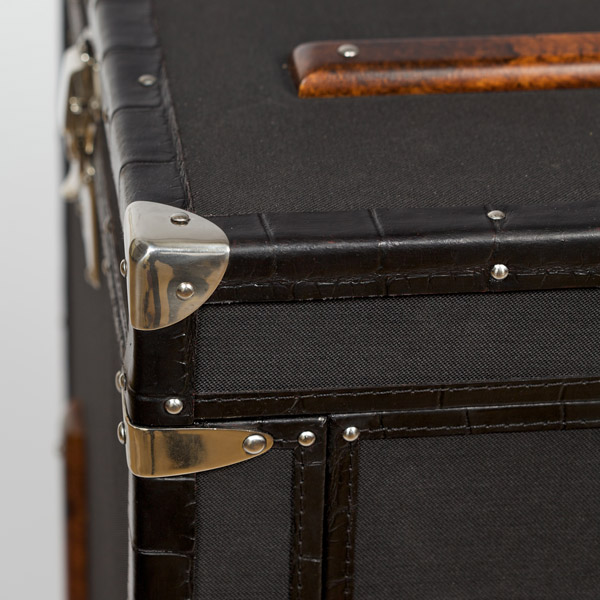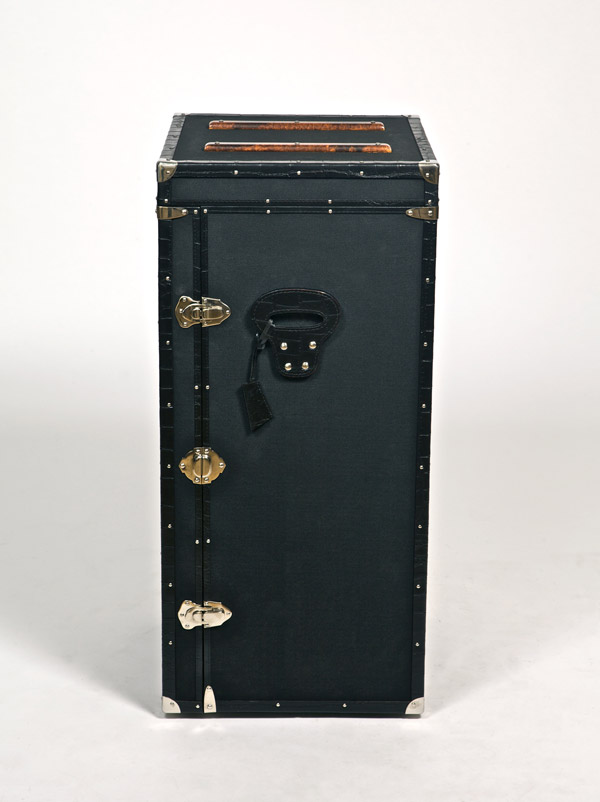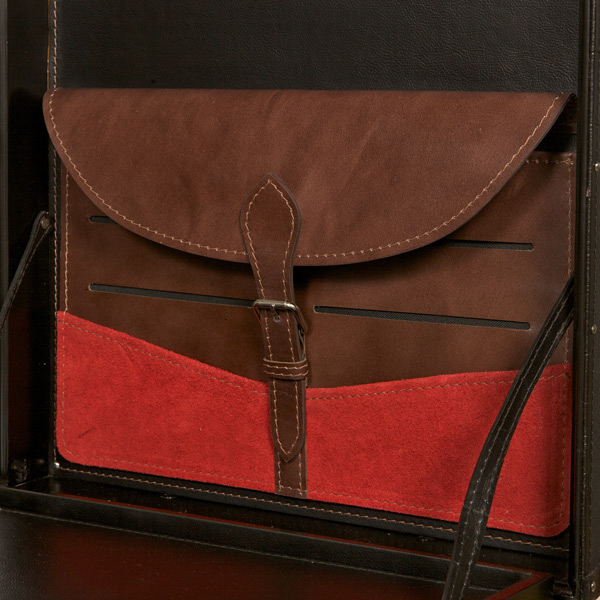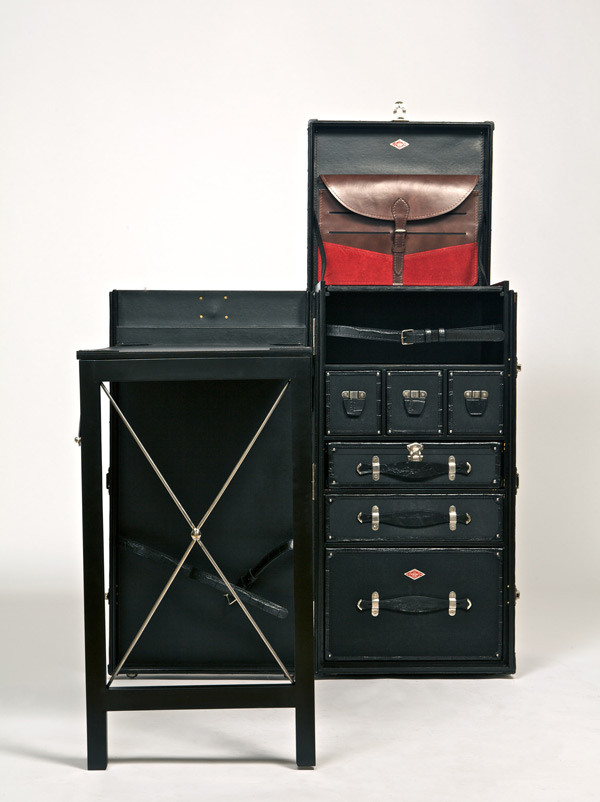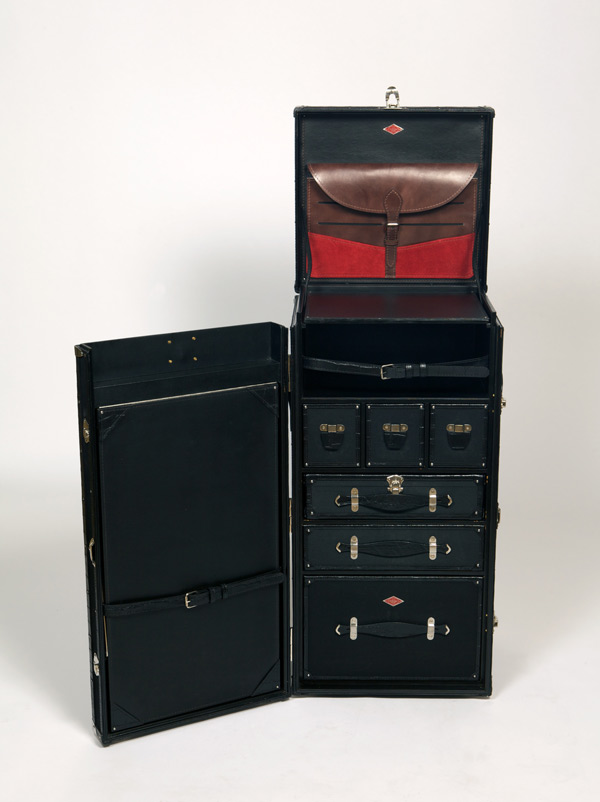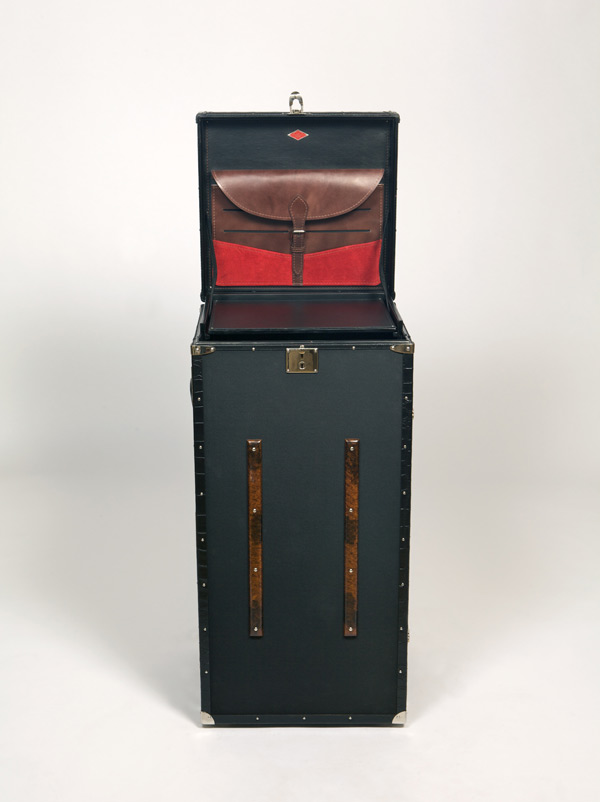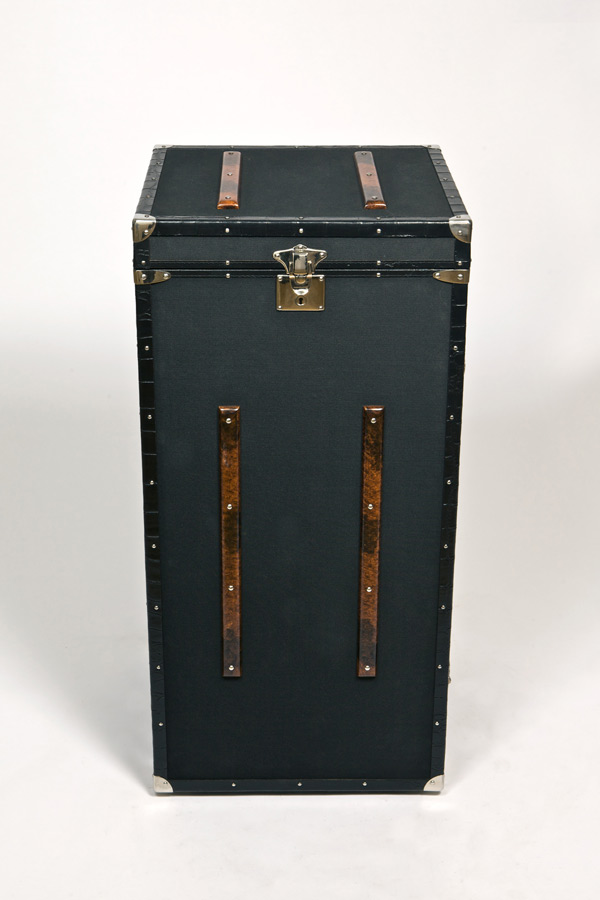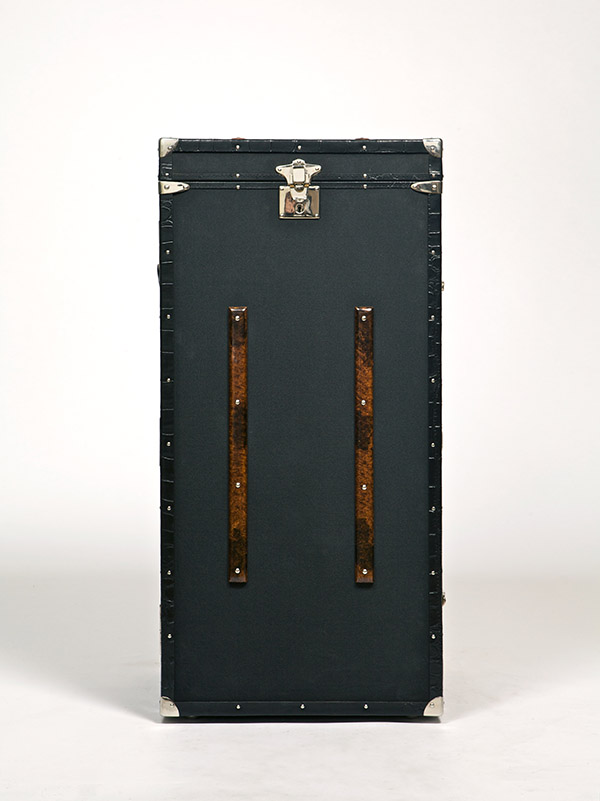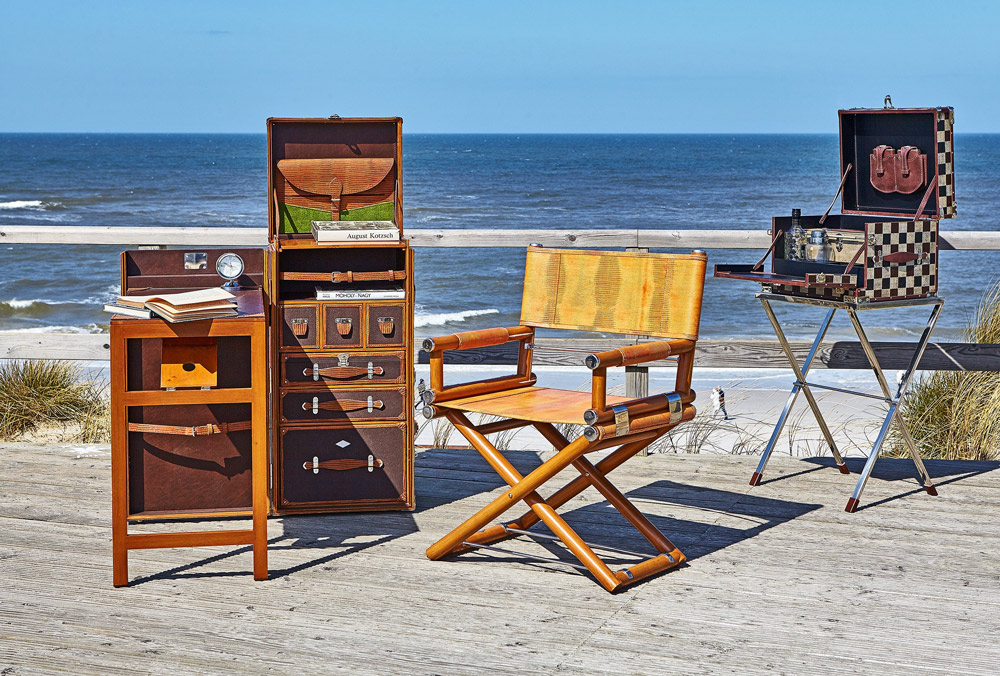 Wooden frame laminated with black canvas, black croc print leather and burlwood trim. Interior with orange suede and dark brown opus leather.
47 × 45 × 97 cm
Order number: 04 CUR 0801
What was a trunk only a minute ago, transformed into a writing desk with a simple flip of the wrist. Fitted with all the compartments and drawers you'll ever need, the Curtis Trunk Desk allows you to work where you please—and see a view beyond your office window.