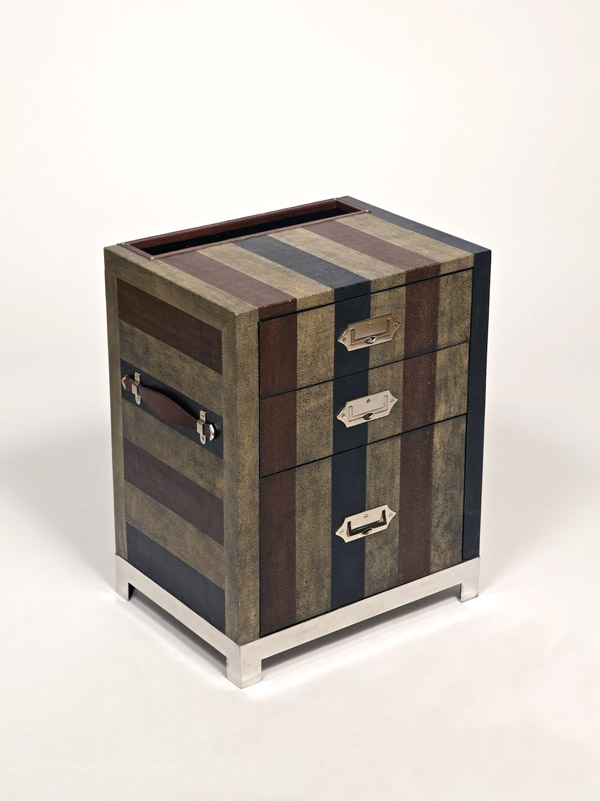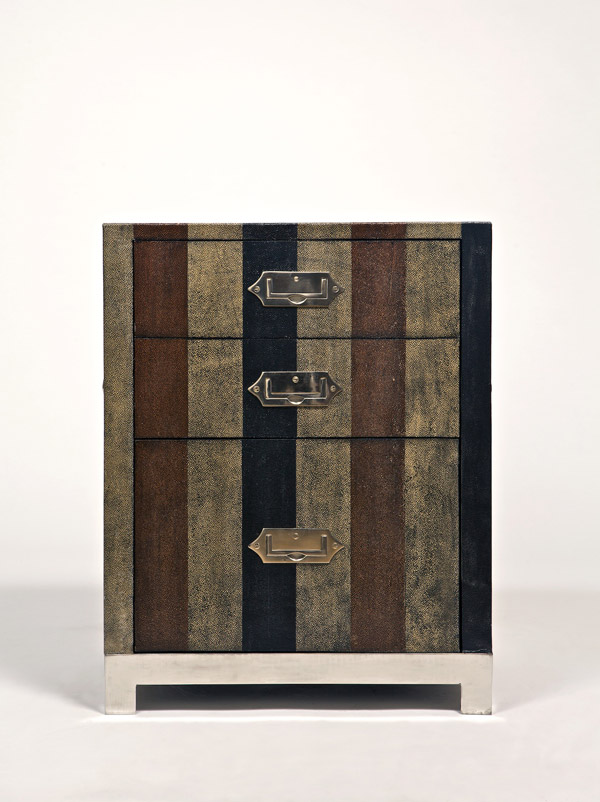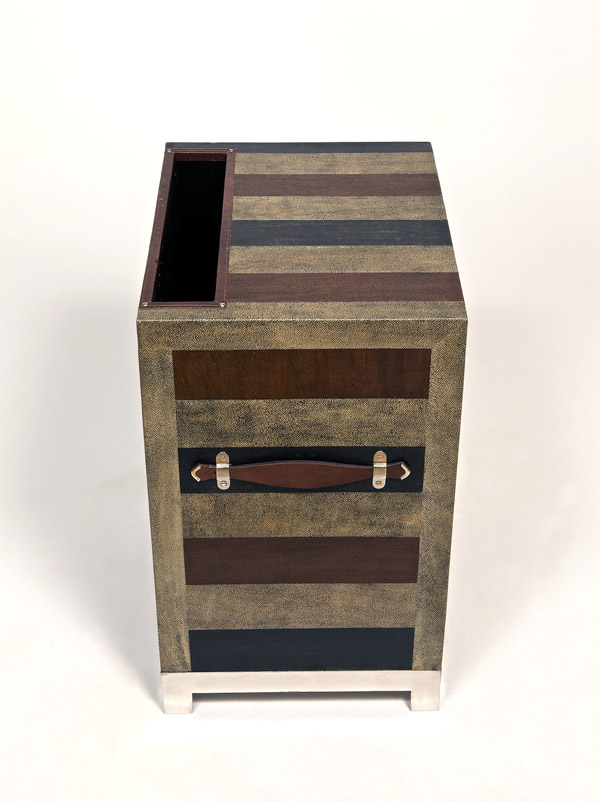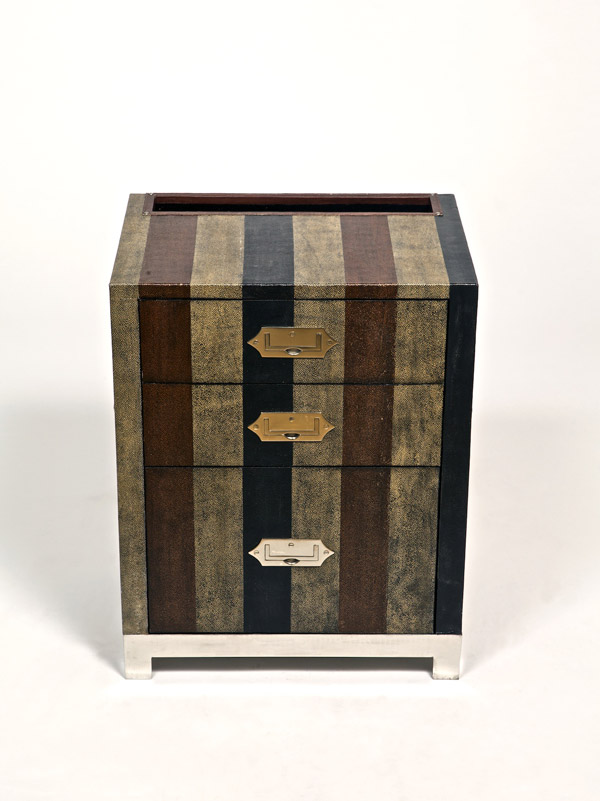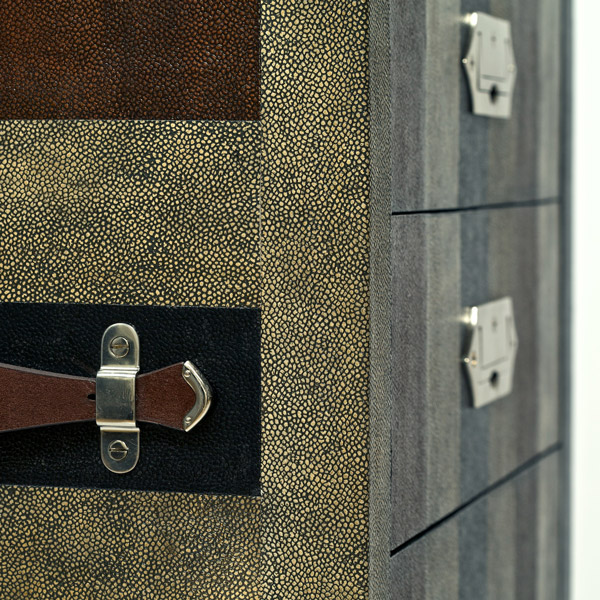 Wooden frame laminated with stingray stripe print leather, cow tan leather details and polished stainless steel base. Nickel details.
49,5 × 38 × 60,5 cm
Order number: 05 FAI 1417
The Fairbanks Night Table deserves its place next to your sleeping head. One look at it—or as allowed by the privilege of ownership, inside it — is all you need to send your dreams night after night into far depths of exotic lands.