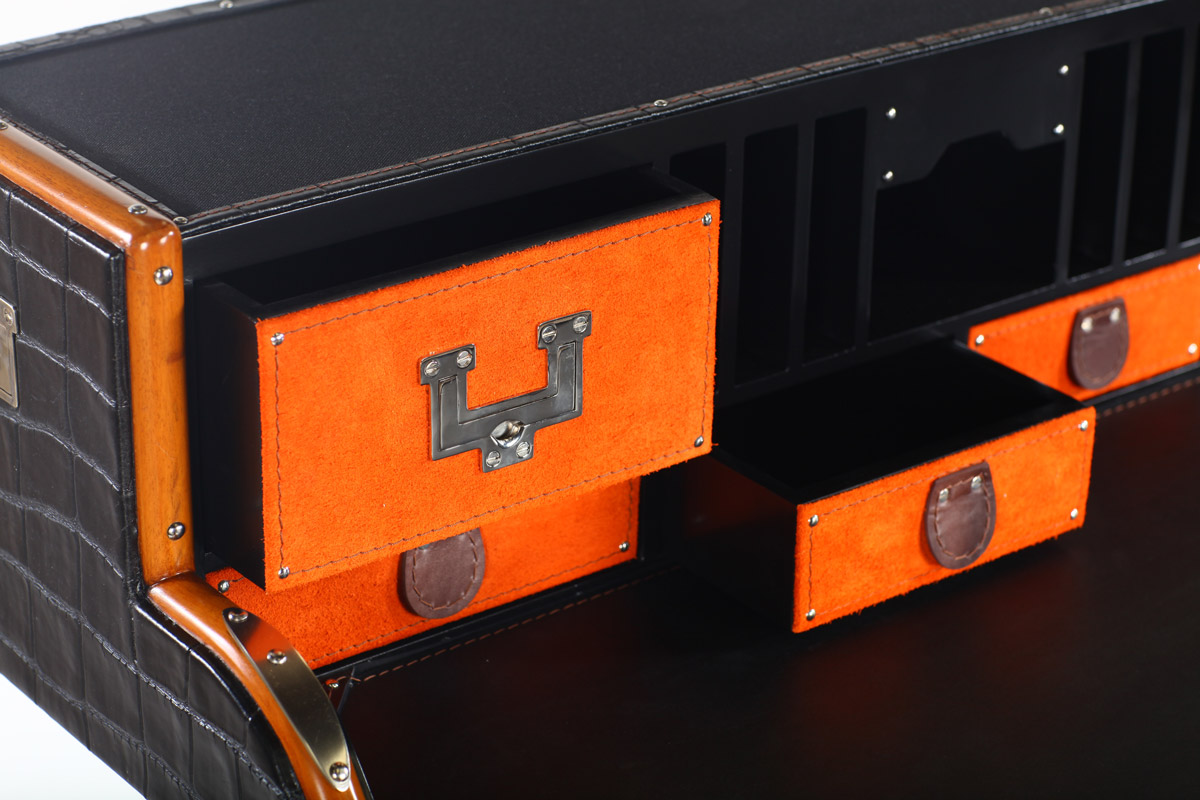 Mahogany in black finish with Campaign style mahogany trim, laminated with black croc print leather and black canvas. Orange suede details, wooden folding legs and nickel details.
108 × 100 × 68 cm
Order number: 01 HUM 0203
Sit down to great expectations. Whisking you away to a time gone by, the Humphrey Desk may even induce sudden sensations of quantum travel.