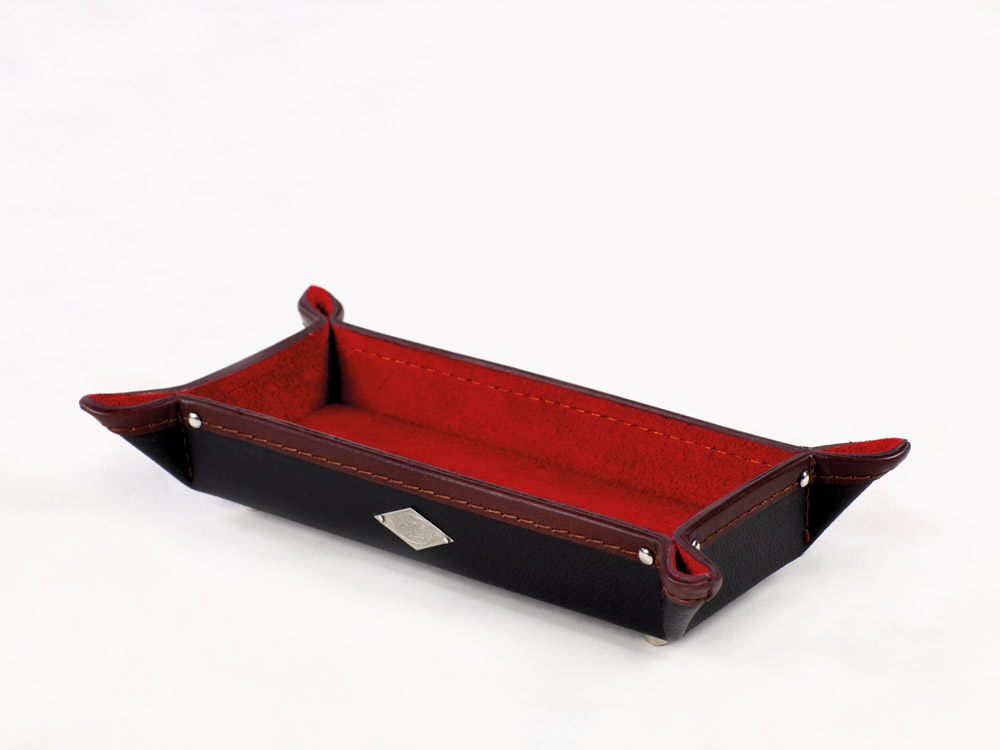 Red suede and dark opus leather with black faux leather details.
20,5 × 7,5 × 4 cm
07 PEN 0205
Even if the days of an inkwell and plume are long gone and little is still written by hand, a luxurious writing instrument deserves to be stored with elegance fitting of its former glory.
True genius may glide straight through chaos, but it certainly has nothing against a little order either.