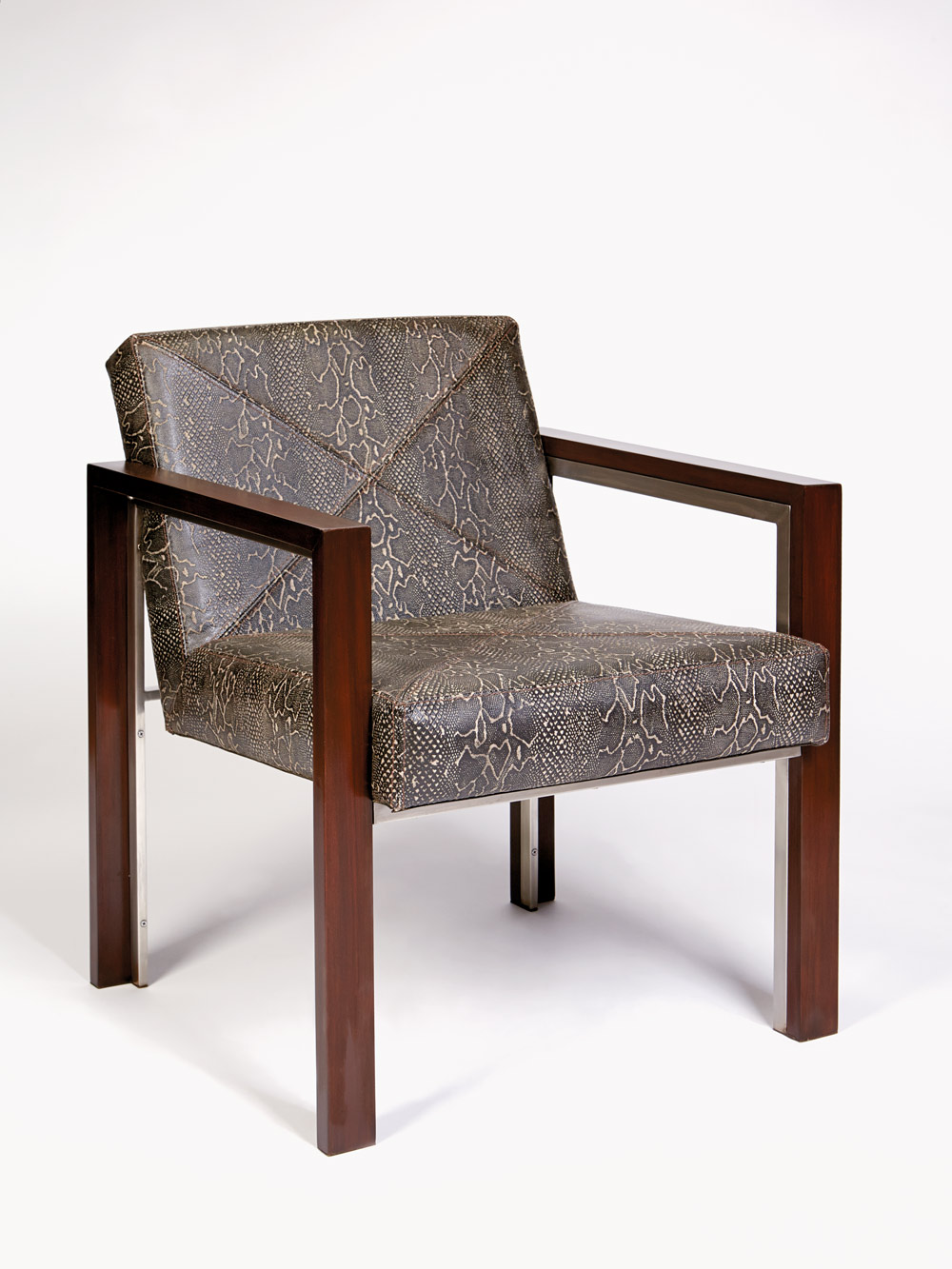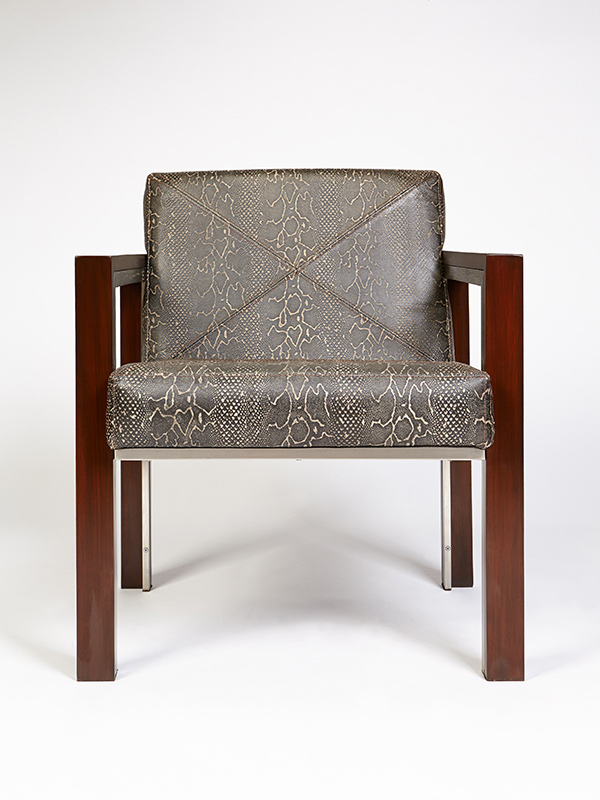 Black snake print leather cushion with wooden armrests in dark mahogany finish. Stainless steel frame details.
67 × 63 × 81 cm
Order number: 03 COC 0501
A man. A chair. Countless adventures. The Colman Arm Chair looks as though as it has as many stories to tell as the one who possesses it—all the while maintaining a fantastic figure.
Related items