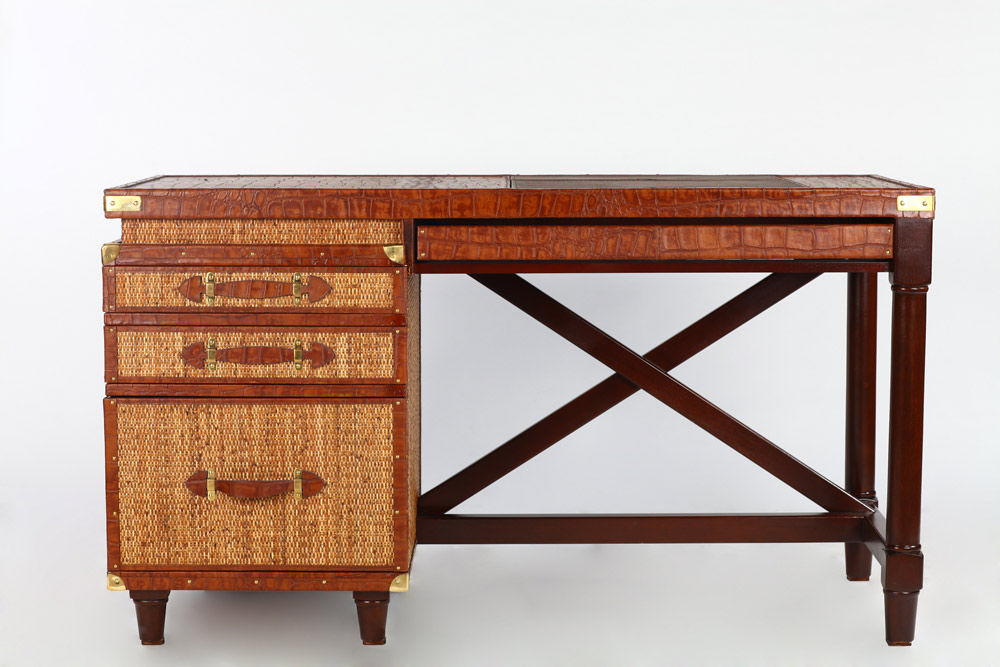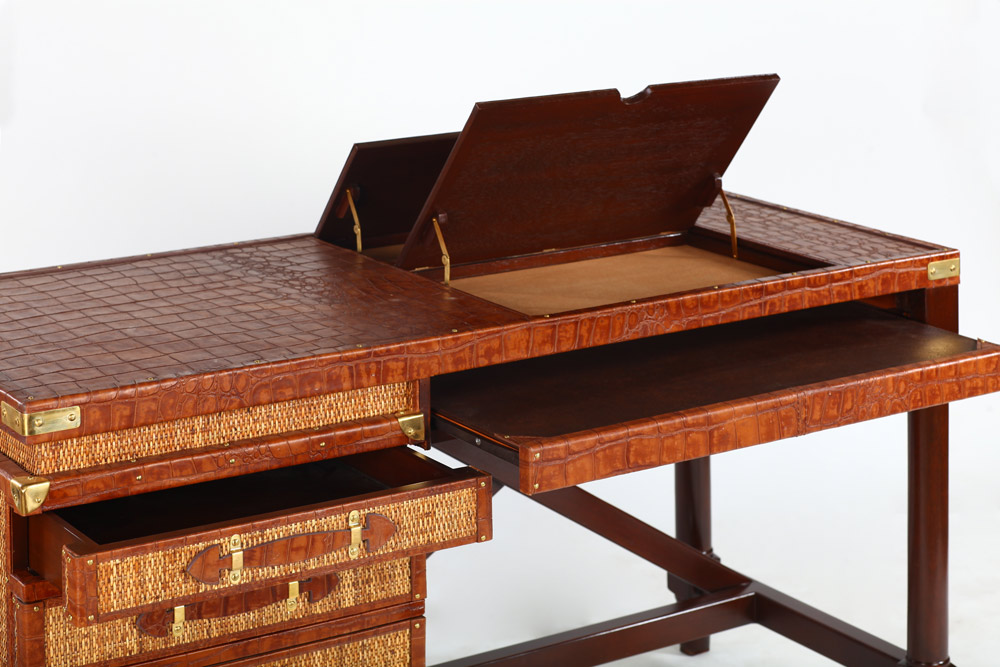 Wooden frame laminated with brown wash rattan and brown croc print leather. Polished brass details.
137 × 60 × 78 cm
Order number: 01 BEL 0909
You don't have to crack the secret to time travel to draw inspiration from the past. When you sit down at the Belafonte Secretary, you may just find that ideas begin flowing from a source all their own.