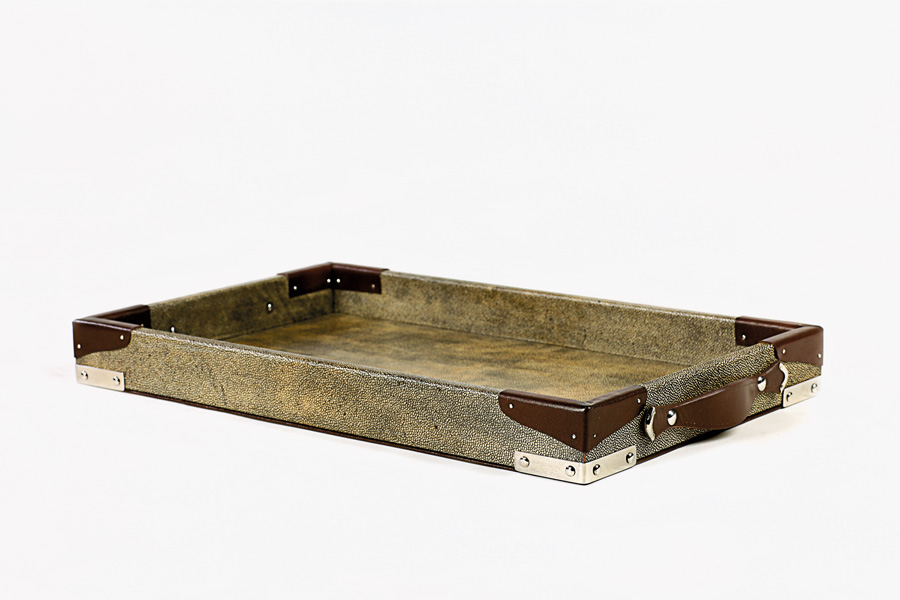 Wooden frame laminated with grey stingray print leather, nickel and dark brown leather details.
59 × 34 × 6 cm
Order number: 07 HOL 1407
No matter how modern the times, a tray's practical appeal will always endure. The Holden Tray brings vintage aesthetics to the table and is guaranteed to look just as good in the next century as it does in this one.