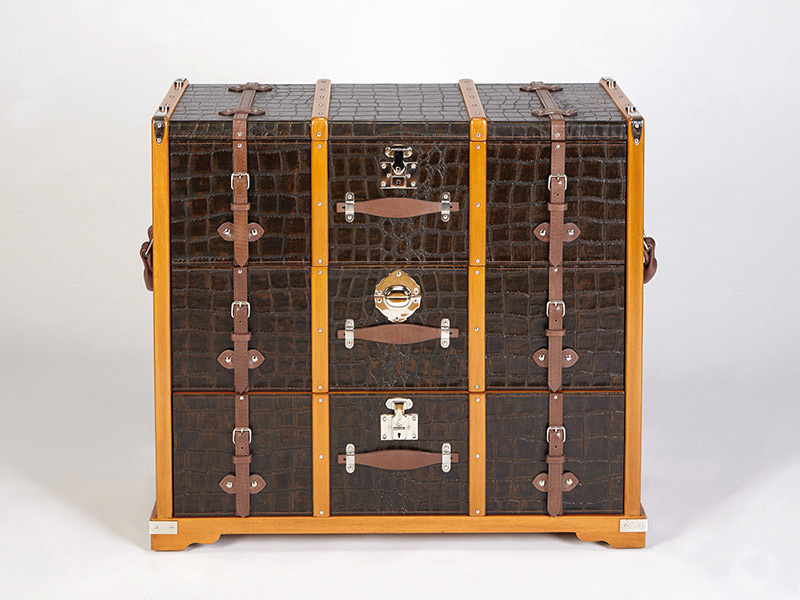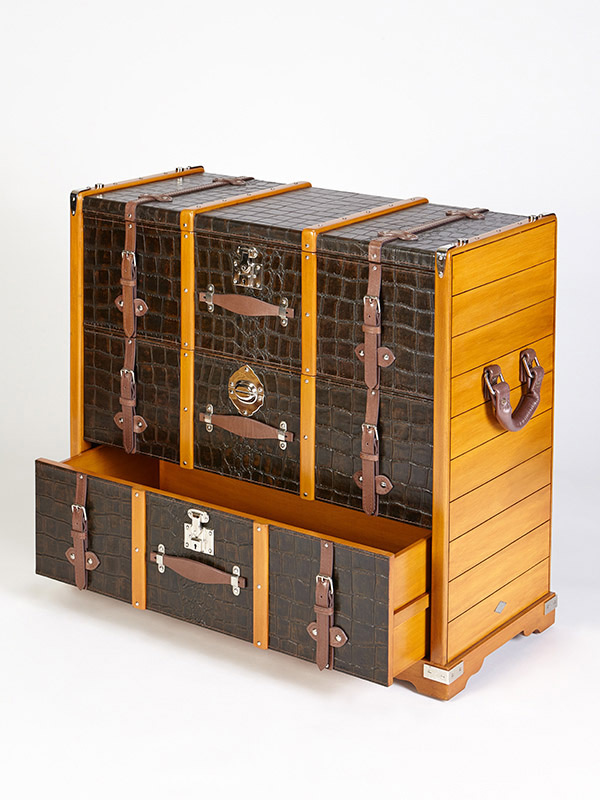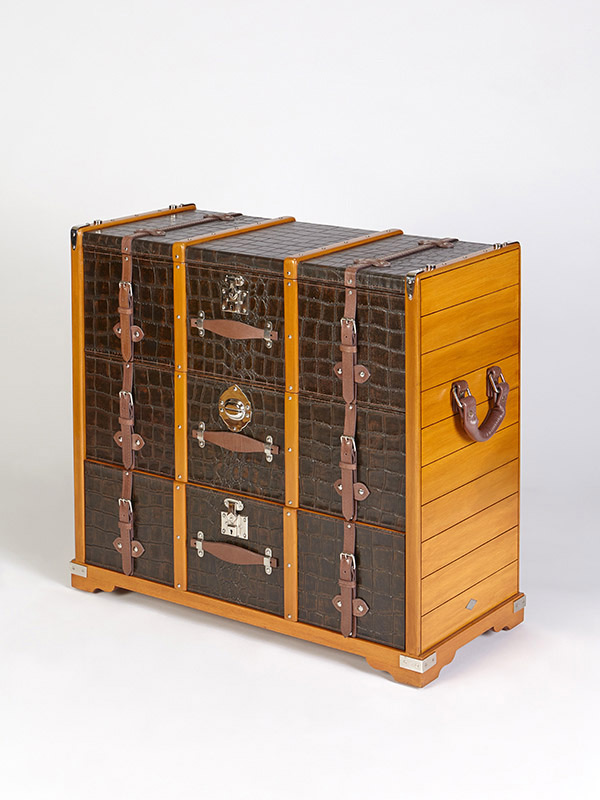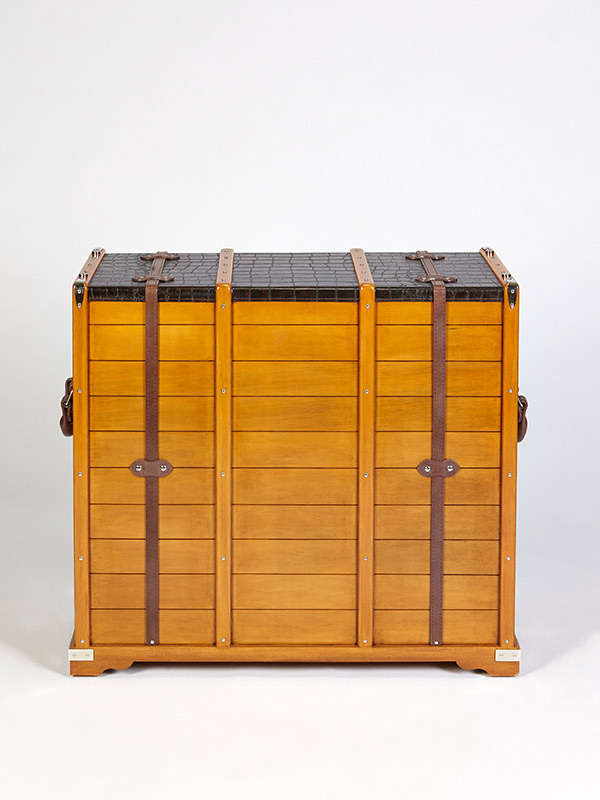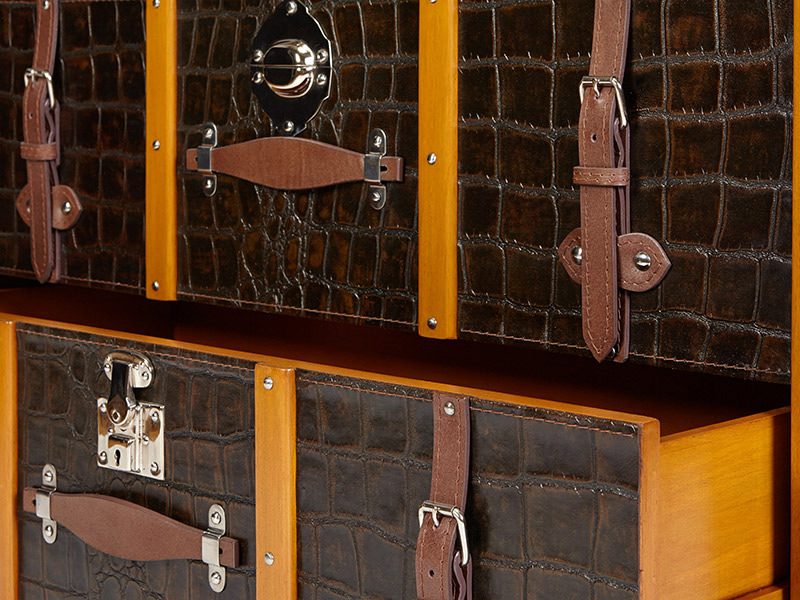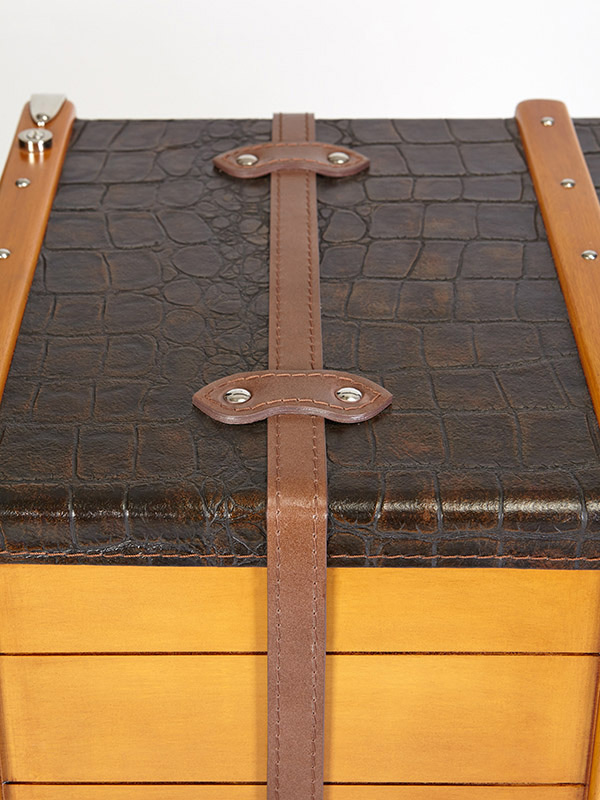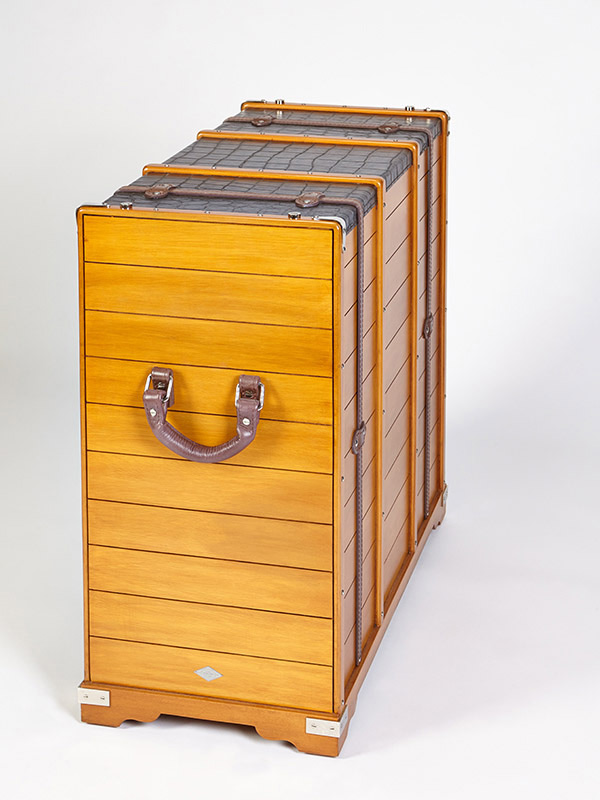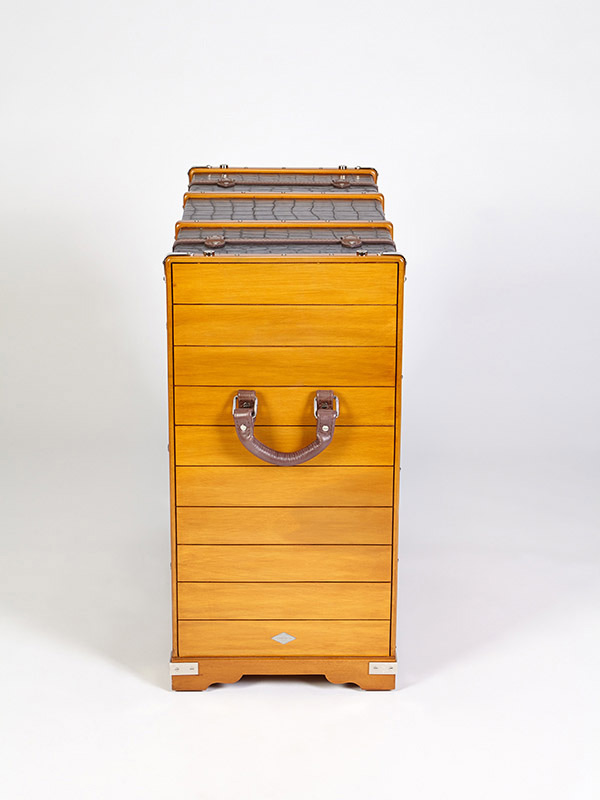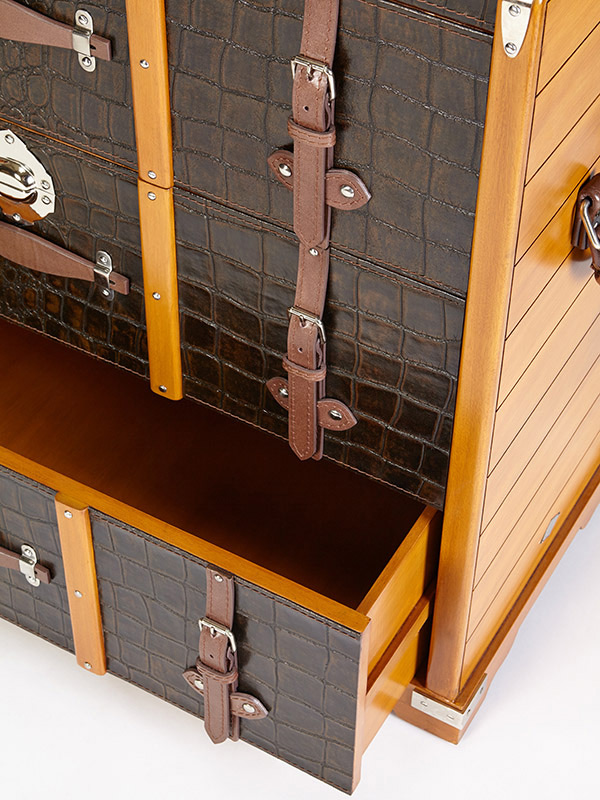 Black aged croc print leather with natural finish wood frame and trim. Opus leather and nickel details with glass top.
93 × 43 × 85 cm
Order number: 05 TWA 0601
So oft und von welcher Seite man ihn auch betrachtet, der Twain Trunk ist und bleibt eine Augenweide. Sich an ihm satt zu sehen? Unmöglich. Denn es gibt immer wieder neue Details an dem vielseitigen Möbelstück zu entdecken.